Carpet Cleaning Harpenden WD3
If your home in Harpenden need thorough Carpet Cleaning, our local Carpet Cleaners in Harpenden WD3 can help you.
Call us today on 020 3409 1608 and get 50% Off!
Domestic Cleaning Company Harpenden carpet cleaning Harpenden AL5 end of tenancy cleaners nearby postcodes AL3, AL4 house cleaning
Live in AL5 and in need of a cleaning company? Call Eva Cleaners and let us help you.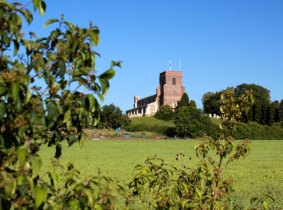 "Oh no, it is time again", you think way too often. Is it like you have to clean up the mess that is your house and five days later it looks like a bombshell again with toys everywhere, shoes lying by the door, small hand prints is covering the kitchen walls, whey cheese stains are all over the table and the laundry basket is only growing and growing. Do you feel that you don`t have time to take care of the kids, have a job, spend time with your friends and husband and maintain the house? It would be too much on anyone. That is why Eva Cleaners is here to help you. We can take this big burden off your shoulders and come by as often as you want to clean the house for you. So instead of having to stay in on a Saturday while the kids are at your feet, begging you to take them to the Zoo instead of doing boring chores, let us do the cleaning and have a great day with your family and come home to a newly cleaned house. This may give you the energy to keep the house cleaner during the week and to let your kids know that to throw the jacket on the floor is not acceptable. Before you may didn`t have the stamina left over for that, now you do!.
Harpenden is a town in Hertfordshire and has quiet a small bucolic village feel to it with only slightly over 30.000 locals. You will get to central London, St Pancras from Harpenden Railway Station in 25 minutes, and trains also go to the Luton and Gatwick airports. It is rather expensive to buy a property here but if you were to see this fine little place you would understand why. It is a small and friendly town with the River Lea flowing through and on the east side of the town, called Poet`s Corner you will find little streets named after different English literary profiles such as Shakespeare Road and Wordsworth Road. Even with its closeness and easy access to London City, this is a really rural area with lots of commons and parks. Harpenden Common lies not far from the centre of the town and encompasses about 238 acres and hosts lots of sports and leisure for everyone, like football, horse riding and cricket. Of course this area, with all its green beauty, holds a very fine golf club which was actually awarded to a Green Flag Award not so long ago. The community really takes care of its wildlife and everyone can take part of the benefits that is nature. You can check the official website of the
St Albans City & District Council
for more information.
AL5 cleaning services will oblige no matter what tasks may come our way. You just let us know what cleaning you want help with and we will do it. Always using the best, most modern and eco-friendly supplies and detergent we will not only be nice to your house, but to the environment as well. Cleaning company AL5 will come by your house for you to leave it in our hands for a few hours while you are at the Zoo, cleaning and mopping the floors, carpets and walls, wiping windows, open spaces, cabinets and shells. We can do your laundry for you while at it and getting rid of those little hand marks that covers up the fridge door.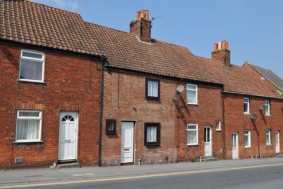 So call us on 020 3409 1608 and book us today, also make sure that you have provide us with a key to your premises, house or office
.
Postcode WD3 nearby postcodes AL3, AL4