Carpet Cleaning Balham SW12
If your home in Balham need thorough Carpet Cleaning, our local Carpet Cleaners in Balham SW12 can help you.
Call us today on 020 3409 1608 and get 50% Off!
Domestic Cleaning Company SW12, SW11 carpet cleaning SW12, SW11 Balham end of tenancy cleaners nearby postcodes SW2, SW4, SW16, SW17, SW18 house cleaning
Don`t Break Your Back Cleaning Your Balham Home or Office, Have Us in to Do the Dirty Work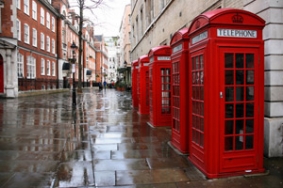 Let`s face it. Cleaning is back-breaking work, especially if you don`t have the proper tools and equipment and aren`t used to doing it on a regular basis. If you`ve ever found yourself balancing on a stool to clean windows or cobwebs, you know what we`re talking about. Likewise, if you feel like you need to get down on your hands and knees to get the floors clean, then you probably don`t have the right mop. At Eva Cleaners we supply our cleaning technicians with the right equipment and the right cleaning products so that the job gets done right - and it gets done quickly, too.
There`s a right way and a wrong way to go about most cleaning tasks, and if you find yourself frustrated by all the effort you put in without the results you`d like, then a quick call to 020 3409 1608 could save you a lot of strife
.
If your weekly cleaning routine consists of simply trying to keep the place looking somewhat presentable, then you probably don`t have time to get to all the things that really need attention - like the carpets, the curtains, the upholstery, even the bathrooms. Sure, the carpets probably don`t need deep cleaning every week, but when you think about how dirty they can actually get, you`ll want to have them taken care of sooner rather than later. So call us now for one of our one-off, deep cleaning services or have us in on a more regular basis so you aren`t bending over backwards to get it all done.
Balham is a South West London neighbourhood that can be found in the London Borough of Wandsworth. It has been settled since the Saxon times, so history abounds everywhere you look. Indeed, the high road in Balham even follows the former line of an ancient Roman Road to Chichester. But some people know Balham now not as the sleep village it once was but as the home of the London Tube station that was bombed during WWII. 64 people perished there in 1940 and the incident became part of an Ian McEwan novel called Atonement, which was later turned into a film.
There`s other history in Balham, too, though - some that`s a bit more pleasant to learn about, such as how its development increased when the Balham railway station was opened in 1856, connecting the neighbourhood to Crystal Palace. Balham is surrounded by three large commons which serve as the primary green spaces for the area. Clapham Common is located to the north, Tooting Bec Common is south of Balham, and Wandsworth Common can be found to the west.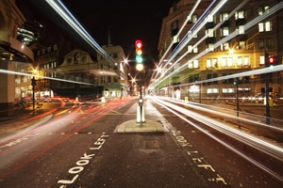 Balham is known for its large Polish community, but there are also other immigrant communities that are growing and changing the fabric of the neighbourhood. People from all over the world have made Balham their home, including those from Brazil, Pakistan and Somalia. If you live in Balham, you`ve probably already checked out the Banana Cabaret and the Balham Food Festival, which began in 2011.
Whilst there are many famous people living in Balham, you don`t have to be one of them to afford our superb cleaning services. Having us in to clean your sofas, your curtains, your windows or your entire home or office, will certainly make you feel like a very important person, but it doesn`t come with the price tag you`d expect.
Call Eva Cleaners on 020 3409 1608 to find out more and get a free quote for any of our cleaning services
.
Postcode SW12 nearby postcodes SW2, SW4, SW16, SW17, SW18