Carpet Cleaning Catford SE6
If your home in Catford need thorough Carpet Cleaning, our local Carpet Cleaners in Catford SE6 can help you.
Call us today on 020 3409 1608 and get 50% Off!
Domestic Cleaning Company SE6, SE26 carpet cleaning SE6, SE26 Catford end of tenancy cleaners nearby postcodes SE23, SE4, SE13, SE12, BR1, BR3 house cleaning
Call Eva Cleaners for Cleaning Services in Catford Today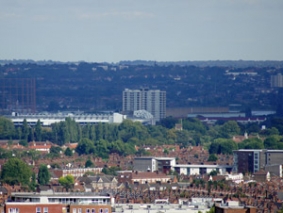 At one time, it was de rigeur for many people living in London to have someone else clean their home. Indeed, many people had live-in maids. While not everyone can afford to employ someone full time to take care of the cleaning and the cooking, many people can afford our cleaning services but they are unaware of how easy it is.
When you ring us up on 020 3409 1608 you can find out all about our flat cleaning or house cleaning services, or enquire about one of our deep-cleaning services, such as upholstery cleaning, curtain cleaning, or carpet cleaning
. You don`t have to be a millionaire to have someone come in to do your floors - you just have to be smart enough to recognise a great deal when you see one.
The deals and rates that we offer can beat almost anyone out there, but the difference is really in the quality. If you are looking for top-quality service, there`s no one else to turn to but us. Our cleaning technicians are armed with all the best tools and equipment as well as the safest cleaning products, so you never have to worry about damage to your carpets, your wood floors or your furniture. Our range of services includes tenancy cleanings, after-builders cleanings, office cleanings and so much more, so call now to find out how we can help keep your place clean!.
Catford is a district which can be found in the
London Borough of Lewisham
in South London. It is a little over ten miles southeast of Charing Cross and therefore the centre of London. While it may not be one of the better-known names to tourists visiting the city, Catford is indeed an important place; it is one of the London Plan`s 35 major centres, so you can get an idea of how large it is. One interesting landmark in Catford is the water pump in what used to be the village green. The area, known as Rushey Green, has since been paved over, but it remains a pedestrian area surrounded by shops and businesses.
The name of the area comes from the fact that cattle forded the River Ravensbourne there as far back as the Saxon era. And whilst the original name has nothing to do with cats, one of the district`s most famous landmarks today is a large sculpture depicting a black cat, known as the Catford Cat. It sits above the Catford Centre`s entrance for all to see. Another famous Cat from Catford is none other than Cat Stevens, who lived there during the early 1960s. Catford is also known for its non-league football team, the Lewisham Borough Football Club. But there is sport galore in Catford, including cricket, tennis and bowls at different sports clubs, as well as a cycling club dating from 1886 and a skating club. All around Catford there are small parks, playing fields and green spaces, so it`s no wonder that sport has such an important and strong tradition here.
If you`d rather be playing sport (or watching it) as opposed to being stuck indoors cleaning, then we are the answer to your cleaning dilemma. Whether you would like us to come once a week, once a month or on any other schedule of your choosing, we are happy to fit flexibly into your schedule. We`ll also clean according to your instructions, since we know that everyone has certain pet peeves when it comes to a clean home or office.
Ring Eva Cleaners now on 020 3409 1608 for a free quote and more info!
Postcode SE6 nearby postcodes SE23, SE4, SE13, SE12, BR1, BR3