Carpet Cleaning Crystal Palace SE19
If your home in Crystal Palace need thorough Carpet Cleaning, our local Carpet Cleaners in Crystal Palace SE19 can help you.
Call us today on 020 3409 1608 and get 50% Off!
Domestic Cleaning Company SE19, SE20 carpet cleaning SE19, SE20 Crystal Palace end of tenancy cleaners nearby postcodes SE25, SE21, SE23, SE27, SE6, SW16, CR7, BR3 house cleaning
Don`t Let the Cleaning Make You Cranky in Crystal Palace, Call Eva Cleaners for Some Relief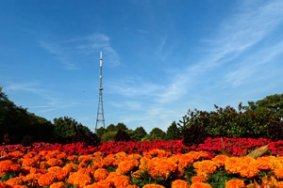 Sometimes a small change to the way we do things can make all the difference in our happiness. This is certainly true if you find yourself rushing to and fro between work and the school run and the shops and home on a daily basis without a minute to sit down and relax in between. If your daily routine is packed to the limit, you probably don`t have time to get all the things on your list done every day, like hoovering the living room carpet or cleaning the bathroom. This sense of not accomplishing certain tasks can really get to you after a while, making you cranky and short with those around you. One solution, of course, is to get your family members to help you out. But when that`s just not possible for whatever reason, it`s time to call in the professionals.
We know that being busy is the number one reason that many people are unable to accomplish all they want, so our quick and efficient services are designed to give you a bit a free time back in your day. You can have us in while you`re out of the house so you come home to a clean, fresh home, or we`ll come evenings or even weekends when it`s convenient for you.
Call 020 3409 1608 now and you`ll feel better right away, especially when you hear our great rates and offers
.
Crystal Palace is a part of South London that is mostly a residential area 8 miles to the south and east of Charing Cross. The Crystal Palace landmark, which stood there between 1850 and 1936 gave the area its name. It is mostly within the
London Borough of Bromley
, although the boundaries are tough to define exactly. It`s easy to see why some people would be confused by which borough Crystal Palace belongs to as four of them meet at Crystal Palace Park - Lambeth, Croydon, Bromley and Southwark. The neighbourhood is known for providing some great views of Central London, as it is where you will find one of the city`s highest points. The palace for which the neighbourhood was named was originally constructed in Hyde Park as part of the 1851 Great Exhibition and was later moved to Sydenham Hill. In 1936, however, a fire destroyed the palace and the place where it stood is now called Crystal Palace Park.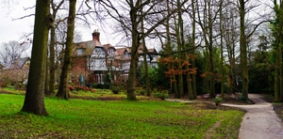 The park is one of London`s hidden gems, hidden in the sense that tourists tend to focus on Central London as the place to go for sightseeing. But Crystal Palace Park, aside from offering great views, also has tree-lined boulevards for walking and a lake. The neighbourhood covers three postcode districts: SE19, 20 and 26 and is located on what has long been a crossroads. Whilst the Crystal Palace Park is the most prominent landmark in the area, the neighbourhood also benefits from nearby Norwood Park and South Norwood Lake and Grounds as well as a number of other green spaces.
When you call Eva Cleaners today, you`ll immediately feel as though you`ve done something great. Not only will get you a free quote for any of our services, but you will also be able to speak to someone about the various cleanings we offer and which one is right for you.
020 3409 1608 is the number to call to make your life easier and to get your home cleaner
. Don`t forget that we also do office cleanings, so you can keep your workplace sparkling as well.
Postcode SE19 nearby postcodes SE25, SE21, SE23, SE27, SE6, SW16, CR7, BR3