Carpet Cleaning Sidcup DA14
If your home in Sidcup need thorough Carpet Cleaning, our local Carpet Cleaners in Sidcup DA14 can help you.
Call us today on 020 3409 1608 and get 50% Off!
Domestic Cleaning Company Sidcup carpet cleaning Sidcup DA15 end of tenancy cleaners nearby postcodes DA5, DA6, DA14, DA16, SE9 house cleaning
Moving to or away from DA15? Get some help with your final cleaning.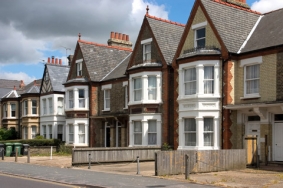 Are you thinking about moving away or to the district of DA15 and are in need of a final cleaning before moving out? Your end of tenancy cleaning DA15 is the ones to go with. Eva Cleaners will help you make the final touches to your empty house or apartment for the next tenant to come live. You have already packed all your belongings and maybe done some pre work, but after a big move, every person would feel knackered and sick of moving around the old place. Now is the time to start relaxing in your new home, instead of having to waste that extra energy left to clean out the new place. Eva Cleaners are a happy team of experienced cleaners that are happy to help you with that final cleaning. Once your home is emptied and you have spent the whole day carrying boxes, we will be there for you, just give us access to the apartment or house and a couple of hours and we will make the place spotless for the next person moving in. We will do everything throughout, from wiping the floors, cleaning the windows, dusting lamps and cleaning out wardrobes. Short said, all the things that you`d rather not do, we will do for you.
Just give us a call on 020 3409 1608 and book us today
.
The postcode DA15 is home to the suburban town Sidcup which is located in the
London Borough of Bexley
and small parts of
Royal Borough of Greenwich
.
Sidcup holds two colleges, the Bird College and the Rose Bruford College, where you mainly study music, dance and theatre performing arts. This town also has an orchestra, so for the cultural interests will do great living here. Also it holds a major hospital, a mix of high street stores and some independent ones along with restaurants and bars. There are a lot of active churches throughout Sidcup where everyone is welcome. The All Saint`s Church in Rectory Lane is for example a fantastic church that is definitely worth a visit. For the more adventures type, the Sidecup Leisure Centre is also a place worth visiting, why don`t you bring along the whole family? It has got a pool, bubble pools, gym, dance centers and lots of other fun stuff. Some famous people coming from Sidcup are Keith Richards, the guitarist and lead singer of Rolling Stones, or at least he studied at one of the Sidcup colleges, the bass guitarist of Led Zeppeline, John Paul Jones was born here, and so was glamour model Emma Noble.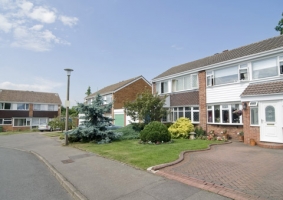 So either if you are moving away or to this cultural town, make sure that you have us helping you leave your old house just the way you would want to meet it when you move in to a new place. Imagine yourself by the end of the day when you have been packing and lifting boxes all day, you won`t really feel energetic and long for the day after when you will have to go to your old place and really clean it for the last time. No, you would want to unpack your things in your new home, nice and easy without having to think about going back and do the final touches on your last home. So let us do that work for you.
Call your end of tenancy cleaning DA15 and book us today on this number 020 3409 1608
. We will come and make your moving day a lot easier. If you have any additional questions, don't hesitate to ask us.
Postcode DA14 nearby postcodes DA5, DA6, DA14, DA16, SE9