Carpet Cleaning Leytonstone E11
If your home in Leytonstone need thorough Carpet Cleaning, our local Carpet Cleaners in Leytonstone E11 can help you.
Call us today on 020 3409 1608 and get 50% Off!
Domestic Cleaning Company Leytonstone carpet cleaning Leytonstone E11 end of tenancy cleaners nearby postcodes E12, E7, E15, E10, E17, E18, IG4, IG1 house cleaning
Indispensable E11 Cleaning Services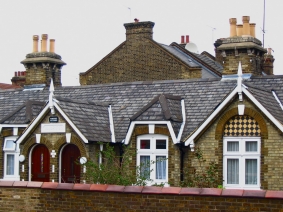 We bet you`re sick and tired of crawling round in tight corners and cramped spaces in order to do your spring (or whatever seasons!.) cleaning. Well, you don`t have to worry about such banal tasks any more because Eva Cleaners the best company for E11 kitchen cleaning, amongst other things, can give you the respite you deserve. Supply us with your schedule and we`ll arrive, clean your home or business at your convenience.
It could not be easier than picking up your phone and calling us on 020 3409 1608 so you can get an affordable cleaning service that gets the job done with absolutely no fuss
. We value our customers in the Leytonstone district highly, so we will strive to meet any need you have whether it is office cleaning, domestic cleaning or upholstery cleaning. Any place, any time and we can return your carpets, sofas or bathrooms back to their original, new look quality.
Leytonstone is in the East of London and is part of the London Borough of Waltham Forest. High Road Leytonstone, which is the main road through the area, can be traced back to pre-Roman times and Roman archaeological finds have been discovered in the area. There are claims that the stone found on the corner of Hollybush Hill and New Wanstead, that has an 18th century obelisk mounted on top of it, is a Roman milestone which would have been used to demarcate distances on ancient Roman roads.
Notable features of Leytonstone include the beautiful Epping Forest, which borders with the area in wooded areas called Wanstead Flats and Hollow Ponds. Epping Forest is a remnant from a bygone era that evokes thoughts of times gone by and provides the location for possibility of endless walks through the thick green foliage. It is London`s largest open space at six thousand acres and its reach spans from Manor Park in East London to north of Epping in Essex.
Within the forest you can disassociate yourself from the urban buzz of London and go for a jog, go horseriding or have a scenic bike ride through woodland designated a Site of Special Scientific Interest.
Sir Alfred Hitchcock, the director of such films as The Birds and The Lodger, was born and spent his youth in Leytonstone. Indeed, the entrance to the local tube station is spattered with mosaics of scenes from his films. Other esteemed residents include Damon Albarn of Blur fame and David Beckham of world fame, both would count Leytonstone as a formative factor in their lives. Jonathan Ross, the TV personality, and Tony Robinson (a. Baldric from Blackadder) are also tied to the area.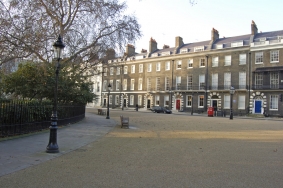 Leytonstone has also found a home in film and television and appears in the Spike Milligan play The Bed-Sitting Room, the 1970 film Deep End and Small Potatoes, a sitcom from the late nineties based in the area.
So if you reside in the beautiful area of E11, or your office is based there, and you need quick, efficient and affordable domestic cleaning services then look no further than Eva Cleaners.
By making one simple phone call on 020 3409 1608 you could have the finest E11 cleaning agency on your doorstep in no time at all
. We work around your schedule and are equipped to do the job with no need for you to supply anything. All we ask is that you make the most of your spare time, now that we will take good care of your house. Our advice for you is to check the local Borough council website
here
, and find an interesting initiative to take part in. Do this for yourself and you`ll be the benefactor of a no-fuss, highly effective cleaning company and double time for you!.
Postcode E11 nearby postcodes E12, E7, E15, E10, E17, E18, IG4, IG1