Carpet Cleaning Bethnal Green E2
If your home in Bethnal Green need thorough Carpet Cleaning, our local Carpet Cleaners in Bethnal Green E2 can help you.
Call us today on 020 3409 1608 and get 50% Off!
Domestic Cleaning Company Bethnal Green carpet cleaning Bethnal Green E2 end of tenancy cleaners nearby postcodes E8, E9, E3, E1, EC2, N1 house cleaning
Prolong Your Carpets Life Span is Something our E2 Carpet Cleaning Teams are Excellent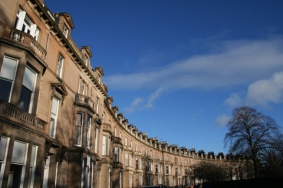 Carpets can range from moderate to very expensive depending on their type and make. As a result Eva Cleaners cannot over emphasize how important it is to take good care of them. Firstly, it is extremely vital that you vacuum them daily, as any dirt that does get brought in on ones shoes, could cause stains to start appearing. If this does happen then it is best that our E2 carpet cleaning expertise is sought on 020 3409 1608. We know exactly how to treat even the most delicate of fibres; our products will not cause the colour to run or damage the carpets in any way. Furthermore, due to our flexibility if the weather is not suited for your carpets to be washed, then we are able to reschedule to another time and place that will still fit into your time schedule. Our teams will arrive on time with all the items that they need in order to clean your carpets.

Bethnal Green, E2 postal district, is an eastern district of London in the Borough of Tower Hamlets. The area is serviced by the underground tube station, rail, as well as bus routes. The sport of professional boxing has deep roots within this community, resulting in the champion of England Daniel Mendoza, as well as several other noteworthy boxers coming from this area. York Hall is the training grounds for these boxers. It is situated on Old Ford Road and also offers a swimming pool and gymnasium. The two main faiths in the area are Christianity and Islam and thus one will find both old church buildings such as St John on Bethnal Green as well as four Islamic Mosques. This E2 post code also offers some interesting entertainment in the form of the Bethnal Green Museum of Childhood, entrance to this museum is free of charge. It is a perfect place to take children of all ages as it offers several hands-on display areas where children can actually play with the items. It appeals to the children's sensory and tactile areas, with a large sandpit, dress up area as well as a Punch and Judy that the kids can try out. Several clockwork displays are also in perfect working condition. Adults also find this museum thoroughly entertaining as they are transported back to their own childhood. Within close proximity is the Science Museum as well as the London Transport Museum. One should also look at the surrounding areas restaurants and pubs that locals would also certainly recommend taking time to visit. Night time entertainment is also in the form of cinemas, music venues, as well as private and comedy clubs. Bethnal Green certainly should not be overlooked when touring the UK.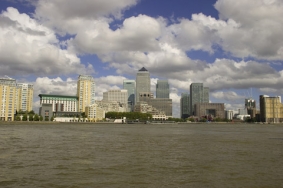 Before we start the carpet cleaning E2 process we use industrial strength vacuum cleaners to ensure that we remove any deeply imbedded dirt. The next step entails treating any visible stains or marks with our specialized stain removal products. Once this is done then we wash the entire carpeted area; we take care not to saturate the carpets as this will only cause further staining and could result in the carpets smelling mouldy. Therefore, Eva Cleaners uses dry methods that are effective and there is no risk of ending up with sopping wet carpets. Clients that contact us at 020 3409 1608 to book our cleaning services E2 are guaranteed of the fact that they are hiring a firm that knows what they are doing. Our cleaners work in a professional manner and take utmost care not to accidentally cause any damage while on your property. One can go to the council's informative website for further details.
Postcode E2 nearby postcodes E8, E9, E3, E1, EC2, N1