Carpet Cleaning Clerkenwell EC1
If your home in Clerkenwell need thorough Carpet Cleaning, our local Carpet Cleaners in Clerkenwell EC1 can help you.
Call us today on 020 3409 1608 and get 50% Off!
Domestic Cleaning Company Clerkenwell carpet cleaning Clerkenwell EC1M end of tenancy cleaners nearby postcodes EC2, EC4, WC1, WC2, N1 house cleaning
Convenient, Professional and Affordable Cleaning Services for the Residences of EC1M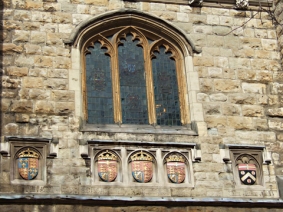 Every home and office should be kept clean for a number of reasons. Hygiene is one of the first, most important and obvious reasons for keeping your commercial or domestic property clean. However, other factors such as the great appearance and better atmosphere that comes with having a nice, clean environment. Having a clean and tidy office can also do wonders for your business, as your clients and partners may be more willing to trust you and work with you if you have a well presented, clean and nice smelling commercial space. If you are one of the many people who are looking for a professional cleaning company to complete your cleaning duties of whatever type then you are one of the remaining few who haven`t made the smart choice of hiring Eva Cleaners. We offer cleaning services of all types, including: office, home, over, kitchen, domestic and upholstery cleans. Our team tailor make each of our cleaning packages to suit the specific needs of each of our customers and are free to undertake your EC1M whenever you require our assistance.
Clerkenwell and Farringdon are both areas which are a part of the London Borough of Islington. Clerkenwell was actually once a part of the Metropolitan Borough of Finsbury between the years of 1900 and 1965. The area was once home to a large Italian population from the 1850`s up until the 1960`s, in which the Clerkenwell was referred to as Little Italy during this time as a result of its Italian community. Oliver Cromwell once owned a house in South Clerkenwell on Clerkenwell Close in the 17th century, at which time the area of South Clerkenwell was a very popular and sought after residential area. Clerkenwell has became more developed and built up since the 17th century but its reputation for being a fashionable place to live and be still stays with the area.
As part of the London Borough of Islington, EC1M remains among the exciting places to explore. Having so many historical buildings, landmarks as well as vivid social life, including cultural events, festivals, workshops and etc. Detailed information about them can be found on the official website of the
London Borough of Islington Council
.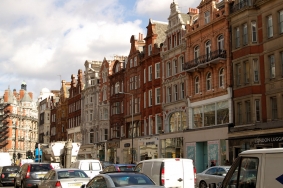 Farringdon is informally referred to for being the area which is set around Farringdon Station and is a historic part of the City of London. Farringdon Station is a London Underground and National Railways service which is situated in the area of Clerkenwell. The station was originally names Farringdon Street before changing its name to Farringdon Station in 1936. Farringdon Station was first opened on January 10th 1863 and was located about 4 miles away from its current location before being relocated to where it stands now in 1866.


Once you have made the right decision to hire Eva Cleaners like so many others have done already, you will need to pick up the phone and call us on 020 3409 1608 so that you don`t miss out!
It is never too soon to get in touch and start enjoying more free time and saving money on buying expensive cleaning products that don`t work. Our team is always ready to help and we hope that you will find our services as highly beneficial to you as our other clients do. Now that you`re all set to start enjoying your new cleaning-free life, all you have to do is choose a date for us to come. If you have any additional questions, don't hesitate to contact us. Just remember that cleaning can be left in the past, once you have the right cleaning company.
Postcode EC1 nearby postcodes EC2, EC4, WC1, WC2, N1