Carpet Cleaning EC4 St Pauls
If your home in EC4 need thorough Carpet Cleaning, our local Carpet Cleaners in EC4 St Pauls can help you.
Call us today on 020 3409 1608 and get 50% Off!
Domestic Cleaning Company St Pauls carpet cleaning St Pauls EC4 end of tenancy cleaners nearby postcodes EC1, EC2, EC3, WC1, WC2, SE1 house cleaning
Top Quality Cleaning Services For You in EC4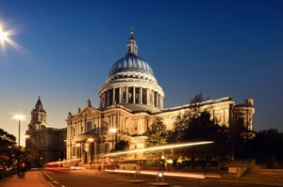 If you live in EC4 and need help with any kind of cleaning, then look no further than Eva Cleaners. We are a cleaning firm serving the whole EC4 district, and can serve individuals, large groups of people or companies. We clean houses, apartments, student halls and offices in EC4 and can be called upon to complete one off jobs, or booked in for regular cleaning services.
Our staff are friendly and efficient, and we are happy to complete the jobs you hate having to do - whether that be scrubbing out the oven, polishing the windows or cleaning the toilets. The last thing you want to do at the end of a long day is to spend your leisure time cleaning your home from top to bottom, which is why you should call us. We will clean your home whilst you are at work, or whenever is convenient, which allows you to enjoy your free time!.
The cleaners at our company can also clean offices in EC4, or student halls. Our staff work flexible hours which means that out of hours cleaning is possible, and this leaves your business premises fresh and clean from the moment you start work. We are available for one off cleaning jobs whenever you need a bit of extra help, such as at the end of a tenancy or prior to any important event.
Eva Cleaners`s cleaners serve the Temple, Blackfriars, St Paul`s and Fleet Street areas of London, an historic and vibrant area of the capital city. The district is the home of the iconic St Paul`s Cathedral, a stunningly beautiful structure featuring memorials to many famous Brits, including the Duke of Wellington, Florence Nightingale and Sir Winston Churchill. The Cathedral has been used as a filming location for many famous films and television programmes such as Doctor Who, Harry Potter, Sherlock Holmes and Mary Poppins.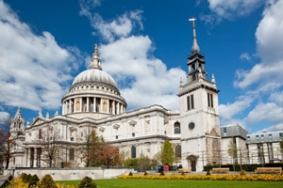 EC4 is also the centre of the English legal world, with the Law Society`s stately headquarters based on Chancery Lane. Many law firms have offices in this district, and on nearby Fleet Street which was of course the home of the British Press until very recently. The company which produces legendary comic The Beano is still based on Fleet Street.
Other famous landmarks contained within the EC4 area are London Bridge, the Barbican Theatre, the North bank of the River Thames and the restored Temple Church - which used to be the home of the Knights Templar (fearsome fighting monks from Mediaeval times), used as a filming location in the Tom Hanks film, the Da Vinci Code.
With all that intriguing things to do and places to see in you are, why do you have to do the cleaning all by yourself? Eva Cleaners is on hand to help you if you live or work in EC4, so please don`t hesitate to contact us if you would like to benefit from our cleaning ser-vices. We will leave you to have a wonderful day exploring Temple, see all the must-see places in the website of The City of London Borough Council
here
.
Postcode St Pauls nearby postcodes EC1, EC2, EC3, WC1, WC2, SE1