Carpet Cleaning Edgware HA8
If your home in Edgware need thorough Carpet Cleaning, our local Carpet Cleaners in Edgware HA8 can help you.
Call us today on 020 3409 1608 and get 50% Off!
Domestic Cleaning Company HA8, NW7 carpet cleaning HA8, NW7 Edgware end of tenancy cleaners nearby postcodes HA7, NW9 house cleaning
If Cleaning Your Home or Office Has Got You on Edge in Edgware, You`ve Got to Call Eva Cleaners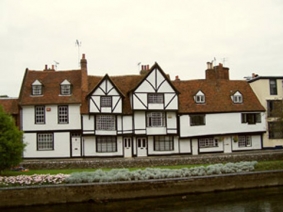 There are many things in today`s modern world that we get stressed about. Some of us get stressed out by commuting and dealing with horrible London traffic; some of us get most stressed by work and responsibility; and some people get stressed out when the house or office is a total mess. If you fall into the last category, you know that your day won`t get off to the right start unless everything around you is clean and tidy, and that you are far more productive when there isn`t a mess waiting for you to clean. One good trick is to clean a little bit throughout the day, say tidying your desk or doing the dishes after each meal instead of letting them pile up in the sink all day long. But in reality, this isn`t always possible - sometimes we just have too much on our plates.
When this happens to you, there`s a simple solution, an easy answer that you`ll be thrilled with: us!. We provide a wide range of cleaning services at very affordable rates so you can get out from under your to-do list and get back to doing what you enjoy.
Call us now on 020 3409 1608 to find out about our office cleaning, flat cleaning, tenancy cleaning and one-off cleaning services
. Let us take the edge off today!.
Edgware is located on the outskirts of Greater London, a full 10 miles to the north and west of Charing Cross. Being so far from the city centre, you would expect Edgware to be quite suburban, but it is in fact built up and includes suburban and urban areas as well as rural parts. The town of Edgware is located within the
London Borough of Barnet
and is conveniently situated along the Northern Line. Though mainly residential, it is also a shopping destination for the surrounding districts and areas, particularly The Broadwalk, which is its main shopping centre. It is also one of the London Plan`s 35 major centres.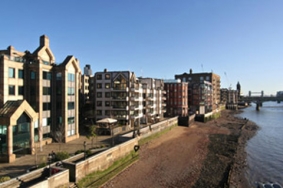 To the north of Edgware is Elstree, followed by Borehamwood, Mill Hill, Colindale, Burnt Oak, Queensbury, Stanmore, and Bushey moving clockwise on the map. The Edgware community is quite diverse, and it is one of London`s main Jewish areas, as more than 30% of residents are of the Jewish faith. In the surrounding borough of Barnet, there are a number of attractions, including the RAF museum, the Church Farmhouse Museum, and Barnet Museum. Since Edgware is such a distance from the busiest parts of London, it is no surprise that there are numerous parks and open spaces about. Edgwarebury Park, Scratch Wood, the Mill Hill Golf Course, Moat Mt Open Space, Nut Wood, Lyndhurst Park and Watling Park are just a few. The University of London Observatory is located near Edgware in Mill Hill Park, just across the M1.
As previously mentioned, we can take care of all your cleaning needs, whether they be in your home or in your office. Considering how much time people spend in their offices, it`s important that the space be clean in order to be a safe, healthy and productive environment. But often, this takes a back seat to the day`s business and working with customers. Don`t let the mess in your home or office get too large to deal with; instead, have us come in once and a while to bring the space back to life.
We can handle any cleaning job, as long as you call us on 020 3409 1608 to set up an appointment with Eva Cleaners today
.
Postcode HA8 nearby postcodes HA7, NW9