Carpet Cleaning Finchley N3
If your home in Finchley need thorough Carpet Cleaning, our local Carpet Cleaners in Finchley N3 can help you.
Call us today on 020 3409 1608 and get 50% Off!
Domestic Cleaning Company N2, N3, N12 carpet cleaning N2, N3, N12 Finchley end of tenancy cleaners nearby postcodes N6, N10, N11, NW3, NW4, NW7, NW11 house cleaning
Find Great Cleaning Services in Finchley from Eva Cleaners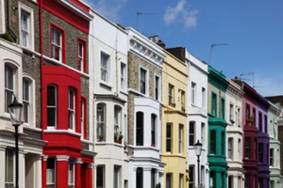 If you are looking for cleaning services in Finchley, don`t let the long list of other companies out there throw you for a loop.
We know that it can be hard to decide, but one phone call to 020 3409 1608 will have you convinced that we can take care of any cleaning situation that is giving you trouble
. We offer a long list of cleaning services because the reasons for needing professional cleaners varies widely from customer to customer. Students often need a cleaning service when they are facing the end of tenancy on their lease. Homeowners might need a cleaning service after moving in to get settled on the right foot, or to clean up after the movers have gone. Landlords often employ us for tenancy cleanings and working mums and dads rely on us to keep the house looking great when they just don`t have the time. We are also a favourite among office managers for the efficient, high-quality service we provide when cleaning offices.
Don`t forget that we offer all of our services at great low rates, which can really make a difference during tight economic times. Your time is money, and while it is important to pinch pennies and save wherever you can, it is also important to have a clean and safe environment for your family members or employees. So call now!.
Finchley is the name of North London district which can be found in the
London Borough of Barnet
. It is nearly seven miles northwest of Charing Cross and was at one time an ancient Middlesex parish that became part of Greater London in 1965. This district is mostly residential and claims no fewer than three town centres. Finchley was connected to the rest of London when the Great Northern Railway (which was once called the Edgware, Highgate and London Railway) made its way there in the middle of the 19th century. With this development, people living in Finchley could quickly and easily get all the way to Finsbury Park.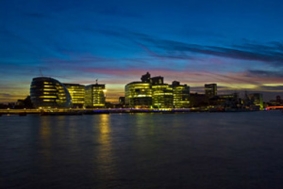 The three town centres in Finchley are Church End, East Finchley and North Finchley. Church End is also called Finchley Central and is situated near the Finchley Central underground station. It is west and north of the North Circular Road. The second town centre is the part of Finchley between the North Circular Road and Highgate. And the third town centre is centred on Tally Ho Corner in the N12 postcode district. North of Finchley is Whetstone, followed by Friern Barnet, Muswell Hill, Highgate, Golders Green, Hendon, Mill Hill and Totteridge going clockwise from the north on a map of the area. Attractions include College Farm, a former model farm producing dairy, and an art-deco cinema called the Phoenix. Victoria Park is north and east of the centre of Finchley and the Finchley Golf Course is just west of the Regent`s Park Road. Actually, there are sports grounds and golf courses on all sides of Finchley, so you`ll never lack for recreation.
But in order to take advantage of all those parks and open spaces, one has to have the time.
We can give you just that when you call us on 020 3409 1608
. You may not think that a couple of hours per week of free time will make you happier, but why not give it a shot to see what fun things you could fill your newfound free time with? Shopping, sport or just relaxing are three activities that everyone would like to do more of, so ring Eva Cleaners now for a free quote!.
Postcode N3 nearby postcodes N6, N10, N11, NW3, NW4, NW7, NW11