Carpet Cleaning Greenwich SE10
If your home in Greenwich need thorough Carpet Cleaning, our local Carpet Cleaners in Greenwich SE10 can help you.
Call us today on 020 3409 1608 and get 50% Off!
Domestic Cleaning Company SE10, SW1 carpet cleaning SE10, SW1 Greenwich end of tenancy cleaners nearby postcodes SE3, SE7, SE8, SE13, E14, E16 house cleaning
When You Hire Eva Cleaners in Greenwich, You`ll Get Great Cleaning Services Every Time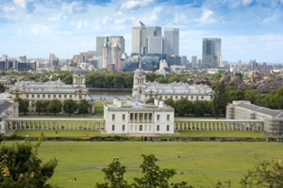 One of the things that we pride ourselves on is consistency - we like to say that the only surprise our customers will experience when they hire us is how well we get the job done. We are consistently on time to our scheduled appointments and we never cut corners when it comes to cleaning equipment, products or techniques. Our cleaning technicians are trained to do the job properly and efficiently, not just to be quick. If you`ve been let down by a cleaning service in the past, you know how difficult it can be to trust another one when it comes to keeping your home or office clean and tidy the way you want it. But having us out for a one-off cleaning service will give you all the confidence you need to hire us on a more regular basis. And we promise that you`ll get the same high quality of work each and every time.
If you are looking for a company that cuts corners and wastes your time, then you`d better keep looking. But if you are looking for a company with high standards and professional ethics, then you`ve found us.
Just ring us on 020 3409 1608 to find out more details about the services we can offer you
.
Greenwich is a name that most people know as part of Greenwich Mean Time, the standard by which time zones and clocks around the world are set. It is where the Royal Observatory is located, along with many other interesting and world-renowned attractions. It is a district in southeast London that is part of the
Royal Borough of Greenwich
, located nearly nine kilometres from Charing Cross. The maritime history associated with the district brings visitors from all over the world all year long. Many come to stand on the Greenwich Meridian, which is the marker for 0° longitude. It is known also for being the birthplace of many royals, members of the House of Tudor.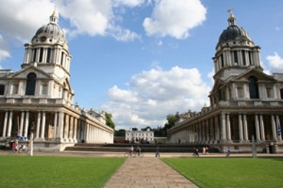 Today, visitors come to Greenwich to see the clipper ship the Cutty Sark, which is located along the banks of the River Thames. But other attractions include Greenwich Park and the National Maritime Museum as well as the observatory. Many tourists and residents like to visit the Greenwich Market and one interesting fact about shopping there is that you`ll be joining a tradition that dates back to the 1500s. Away from the tourist attractions and deep within Greenwich Park, you`ll find The Wilderness, a deer park that will have you forget that you are anywhere near central London. It`s easy to get to and from this part of London as well, making it a popular place for those who commute into the city for work.
Whether you live near Blackheath, close to the river or further southeast towards Etham, you don`t have to go far to find a park or a green space in this part of London. However, in order to have enough time to enjoy all that the Royal Borough of Greenwich has to offer, why not free up some time by having someone else do the cleaning for you? If you are planning to spend your Saturday doing the carpets or the upholstery or the curtains, pick up the phone and have us out for a one-off deep cleaning and you can have your weekend to do the things you would like to be doing, instead of being stuck inside cleaning.
Remember, Eva Cleaners can suit all your cleaning needs, so just call us on 020 3409 1608
.
Postcode SE10 nearby postcodes SE3, SE7, SE8, SE13, E14, E16