Carpet Cleaning Edgware HA8
If your home in Edgware need thorough Carpet Cleaning, our local Carpet Cleaners in Edgware HA8 can help you.
Call us today on 020 3409 1608 and get 50% Off!
Domestic Cleaning Company Edgware carpet cleaning Edgware HA8 end of tenancy cleaners nearby postcodes HA7, NW7, NW9, WD6 house cleaning
Choosing a Professional HA8 Cleaning Company has Many Benefits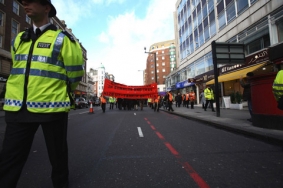 We at Eva Cleaners have expertise in cleaning, so if you are looking for a professional HA8 cleaning company, you can count on us to deliver a first class service. Our young, confident, and dynamic teams will focus on doing a thorough cleaning job, no matter how big the task at hand is. Your satisfaction is of great importance to us, and we make sure than no client of ours is ever unhappy. We perform office cleaning and residential cleaning. Our company has many years of experience in the field and you are guaranteed high quality and thoroughness in all the tasks we do for you, so your rooms will look spotless all the time. By continuing to set new standards for quality cleaning, our company has risen to the top and is now a reputable firm, trusted by many home and business owners. We know what beautiful, clean and bright rooms mean for a company's public face, and are aware of the importance they play in making the working environment a better place for your employees. We also know how frustrating and difficult it can be to concentrate on your job when there are cleaners around making a noise, so it is with this in mind that we offer a flexible cleaning scheme to suit your needs. Give us a call on 020 3409 1608 and let us organize a cleaning package suited to your specific requirements.
The Harrow postcode area contains the Edgware post town of HA8. This comprises of Edgware, Canons Park and Queensbury. Local authorities in charge of the region are Barnet, Harrow and Brent London Borough Councils. Edgware is one of London's most northerly built-up areas, situated 10 miles north-north-west of Charing Cross. It is a mainly retail and residential district at a terminus of the Northern Underground Line. Other than the tube station, Edgware boasts great transport links in the form of twenty-three bus routes. Local amenities include the Edgware Community Hospital, public library and the Broadwalk shopping centre. Schools include The London Academy, the North London Collegiate School and the Edgware Jewish Preparatory School. Thirty-six percent of the local population are Jewish, and they have also constructed their own Eruv. Canons Park lies to the west of Edgware, south of Stanmore and east of Wealdstone. It was created by James Brydges, 1st Duke of Chanelos to house his Cannons palace, built between 1713 and 1725. Much of the original Cannons estate is now Canons Park public pleasure gardens, the King George V memorial garden, the Temple folly, an orchard and several listed buildings. Canons Drive residential area contains the seven acre lake and the duck pond from the original Cannons country estate. The North London Collegiate School is housed in the 1760 building by William Hallett that replaced Cannons palace. St. Lawrence Whitchurch is adjacent to Canons Park. It has a tower dating to around 1360 and a main body rebuilt in 1714-1716 in a distinctive Continental Baroque style and a dramatic interior covered in paintings. The original interior woodwork is by Grinling Gibbons. Handel was Brydges' composer-in-residence. Canons Park tube station is on the Jubilee Line and there are three local bus routes. Queensbury tube station is also on the Jubilee line, and is next to a large crescent of shops and a public green.
When teaming up with us with us at Eva Cleaners, you will be asked about what you expect from us. This way, we are able to ensure your satisfaction from the very first time we arrive for a job. Give us a call on [POHONE NUMBER] and set up an appointment with a professional consultant. Together, we can get all your HA8 cleaning needs seen to. For more information about this postal area, you can visit the council website. Here you will be able to find out about other services offered as well as learn more about the history and culture of the town.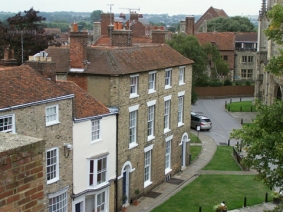 Postcode HA8 nearby postcodes HA7, NW7, NW9, WD6