Carpet Cleaning Hammersmith W6
If your home in Hammersmith need thorough Carpet Cleaning, our local Carpet Cleaners in Hammersmith W6 can help you.
Call us today on 020 3409 1608 and get 50% Off!
Domestic Cleaning Company W6, W14, W12 carpet cleaning W6, W14, W12 Hammersmith end of tenancy cleaners nearby postcodes W4, W11, SW6, SW13 house cleaning
Have it All When it Comes to Cleaning Services in Hammersmith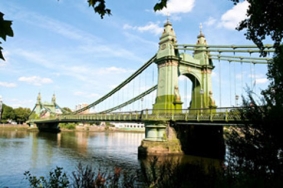 Not all cleaning services are worth the money. We`ve had quite a few customers come to us after they`ve been disappointed be one of the other Hammersmith cleaning companies. Not only do we provide a full line of cleaning services, from floor to ceiling, from home to office, but we provide them at great low prices that simply can`t be beat. If you are looking for a cleaning service that you can trust to get the job done well, on time and affordably, then you`ve found the right service in Eva Cleaners.
All you need to do is call us on 020 3409 1608 to find out more details about us and the services we offer
.
Some of our customers hire us for a one-off seasonal cleaning and end up realising that they would like us to help them out every week or every month. Other customers of ours use a combination of our services; for example, we clean the office or flat every week but also do one-off deep cleanings for them to take care of the upholstery, carpets or curtains as needed. And many landlords and student tenants call on us for our excellent tenancy cleaning service. So you see, there are myriad ways that you can benefit from just one phone call!.
Hammersmith is a west London district located within the
London Borough of Hammersmith and Fulham
. It is five miles due west of Charing Cross, which is usually used as a marker for the centre of Greater London. Its location along the northern bank of the River Thames makes it a popular place to live. It is also quite well connected in terms of transport links, making it all the more attractive to professionals who commute into the city every day. Surrounding Hammersmith are the Shepherds Bush, Kensington, Fulham, and Chiswick areas, moving clockwise from the north.
Whilst Hammersmith is a sought-after place to live, it is also the location of many businesses and office complexes. It is home to a number of international corporations, such as Disney, Sony Ericsson, and Coca-Cola, to name just a few. So Hammersmith is not merely a residential area, but a bustling economic hub along the banks of the river. As such, one should not be surprised to learn that Hammersmith has much to offer in terms of entertainment and culture. The Lyric Hammersmith Theatre, a venue featuring must-see productions, dates back to the end of the 19th century. There are also the Riverside Studios and the Hammersmith Apollo concert hall offering up music and theatrical productions as well.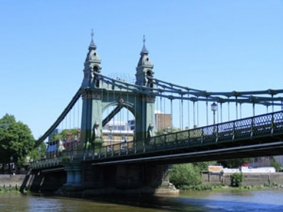 Ravenscourt Park to the west is the largest nearby public space, but Hammersmith is also home to Frank Banfield Park and is located just across the river from the Wildlife Corridor and the London Wetland Centre, with which it is connected by the Hammersmith Bridge. Hammersmith Road, which becomes the Kensington High Street closer into the city links Hammersmith with downtown London.
Enjoying a day out at a local park or an evening out at the Apollo is probably your idea of a great time. But in order to enjoy a day or a night out, many of us want the house to be clean and tidy; otherwise, it`s hard to justify leaving everything a mess.
If you want to shorten your to-do list, all you need to do is pick up the phone and call Eva Cleaners at 020 3409 1608
. You can ask all your questions and even get a free quote when you do so, making it a very worthwhile five minutes of your day!.
Postcode W6 nearby postcodes W4, W11, SW6, SW13