Carpet Cleaning Hampstead NW3
If your home in Hampstead need thorough Carpet Cleaning, our local Carpet Cleaners in Hampstead NW3 can help you.
Call us today on 020 3409 1608 and get 50% Off!
Domestic Cleaning Company NW3, NW6 carpet cleaning NW3, NW6 Hampstead end of tenancy cleaners nearby postcodes NW1, NW2, NW5, NW8, NW11, N6 house cleaning
Need a Helping Hand with the Cleaning in Hampstead? We`re at Your Service!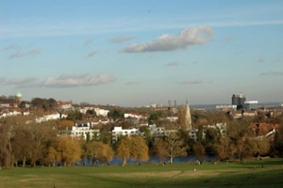 No matter what the cleaning task is, the staff of Eva Cleaners is here to help. Whether you need us to help you clean up after a holiday part or you would like someone else to worry about the curtains, we`re your answer to any tough cleaning situation. Our expertise can be relied upon no matter what the dilemma - from stains to dust to plain-old cleaning drudgery that you just don`t want to do.
When you call 020 3409 1608 you`ll get a cleaning service you can count on; whenever you need us, we`ll be there
. One of the things we`ve learned from our many satisfied customers is that they really appreciate our flexibility. We`ll clean your home or office on your schedule, so you won`t have to worry about planning around when the crew will arrive.
We offer a full range of cleaning services from tenancy cleanings to upholstery cleanings and everything in between. But not only do we clean anything and everything, we do so with the best equipment, the best cleaning products, and the best people, so as not to harm your furniture or floors. Call us now to find out the difference we can make in your daily, weekly or monthly routine or if you just need a one-off service.
Hampstead is one of London`s most affluent areas. Located just four miles from Charing Cross to the northwest, it is sometimes called Hampstead Village and is part of the inner
London borough of Camden
. When many people hear of Hampstead, they immediately think of Hampstead Heath, the large park located north of the area. But Hampstead is also famous for its musical, artistic, intellectual and literary history and for the fact that it has some of London`s most expensive property. It was once the location of a healing spa which advertised medicinal springs, but as London expanded and the North London Railway made access and travel much easier, Hampstead became a popular place not just for people to get away from the city, but in which to live full time.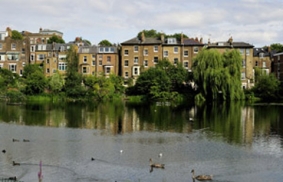 The most popular cultural sites include Kenwood House, the Freud Museum, Fenton House, Keats House, Burgh House, the Camden Arts Centre, and the Isokon building. The other famous place to visit is, of course, Hampstead Heath, where one can walk up Parliament Hill to experience an amazing view of London. The park is a popular place for swimming and walking today, as it was centuries ago. Its location gives it a unique combination of a rural feel whilst still being quite close to the city centre. There are convenient transport links to the West End, Grosvenor Road and Victoria Station. Its location between Hampstead Heath and Regent`s Park also make it a very sough-after part of London and is home to more millionaires than any other part of the United Kingdom.
But being a millionaire doesn`t mean that keeping your home clean is any easier, as there are plenty of cleaning services which are not reliable and cost far too much.
Whether you need your Hampstead home or office cleaned, we`ll be there with just one quick call to 020 3409 1608
. When you are looking for quality along with affordability, Eva Cleaners are the ones to call. Many of our customers in the Hampstead area appreciate the care with which we treat their valuable furniture, carpets and upholstery. This is worth considering, as not just any cleaning company should be trusted with antiques and fine furnishings. So make an investment in your home`s cleanliness and the protection of your belongings today.
Postcode NW3 nearby postcodes NW1, NW2, NW5, NW8, NW11, N6