Carpet Cleaning Woodford Green IG8
If your home in Woodford Green need thorough Carpet Cleaning, our local Carpet Cleaners in Woodford Green IG8 can help you.
Call us today on 020 3409 1608 and get 50% Off!
Domestic Cleaning Company Woodford Green carpet cleaning Woodford Green IG8 end of tenancy cleaners nearby postcodes IG4, IG5, IG9, E4, E17, E18 house cleaning
Trust us to be Your Ideal IG8 Cleaning Contractor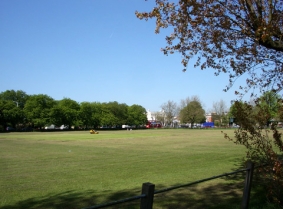 At Eva Cleaners, being able to meet enquiries and requests on short notice is part of our every day services. We have several teams awaiting your call at 020 3409 1608 ready to come out and meet all your IG8 cleaning contractor requirements regardless of the amount of work or notice given prior to needing us to be available. We are proud to meet every need, whether it is a unique job or one that needs to be set up before hand in order to make sure that we send out teams that are fully equipped to effectively carry out their respective tasks. When we head out to any clients, we send only the latest in cleaning technology to our clients premises; moreover we use approved cleaning products that are specifically designed for certain areas of the premises. We use commercial strength hygienic cleaners in order to make any area spotlessly clean. Effectiveness is obtained through not only removing dust that could cause allergies, we use products that will also eliminate any disease causing bacteria while leaving behind a pleasant odour.
The London postcode area of IG8 is in the Ilford postal district, and specifically, the Woodford Green post town. As well as Woodford Green, this postcode zone also includes Woodford Bridge. The area is in the extreme north east of London, on the edge of Epping Forest. Redbridge and Waltham Forest London Borough Councils are in charge of local government. Woodford Green is a leafy suburb with a rural feeling. It is a sought-after commuter district of traditional properties and pastimes. Woodford Bridge is located on the old road between Leytonstone and Chigwell. It includes the affluent, desirable area of Monkhams with its grand, detached houses and Victorian ambience. Notable local features include the Claybury Asylum from 1893. There are regular village green cricket matches and the Cricketers pub is popular with visiting cricket clubs. The housing stock is a mixture of mock-Tudor, Georgian, Victorian cottages, Edwardian houses and Twentieth Century blocks of flats. Other pubs in Woodford Green include the Rose and Crown, the Castle (an old coaching inn that is now a Harvester) and the Railway Tavern (a popular venue for watching televised sport). There are plenty of options for those seeking alternative medicine too: Indian head massage, Amy's reflexology, Osteopathy plus and Saffron Light offers reiki, crystal therapy or hot stone therapy. The County Hotel, Oak Hill, Woodford is set at the southern edge of the 6,000 acre site of Epping Forest's superb range of ancient trees, bridleways, meadows, ponds and the ten acre lake of Connaught Water. It is also near Waltham Abbey and the Lakeside Shopping Centre. Riding, tennis, fishing, walking and other open-air activities are available and popular. Woodford Golf Club has a great 9-hole course. The Woodford Wells Club has excellent facilities for squash, tennis, cricket and other sports. Ashton Fields is home to the top athletics club of Woodford Green with Essex Ladies.
Our teams at Eva Cleaners specialize in the removal of built up dirt and grime from granite, tile or marbled floors in bathrooms, kitchens and high traffic areas; the products used are environmentally friendly and biodegradable which in this day and age is a vital element of any business. The local council's website promotes the use of eco-friendly products and practices. Call us on 020 3409 1608 to find out how we are focussed on meeting all these requirements as well. We always try to reduce the impact that we will have on the surrounding environment; this includes not disturbing your daily activities while we are in the building or home working as your chosen IG8 cleaning contractors. While we do the normal day-to-day chores that are too time consuming for you to worry about, we also take extra care in covering those hard to reach places, windows, washing of carpets etc. This attention to finer details or items all work to keep any premises in a pristine condition and keep it that way until the next scheduled visit from us.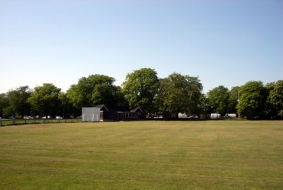 Postcode IG8 nearby postcodes IG4, IG5, IG9, E4, E17, E18