Carpet Cleaning Islington N1
If your home in Islington need thorough Carpet Cleaning, our local Carpet Cleaners in Islington N1 can help you.
Call us today on 020 3409 1608 and get 50% Off!
Domestic Cleaning Company N1, NW1 carpet cleaning N1, NW1 Islington end of tenancy cleaners nearby postcodes N5, N7, N16, E2, E8, EC1, EC2, WC1, NW5 house cleaning
Islington Cleaning Services Can Help You to Free Up Your Time and Amount of Daily Duties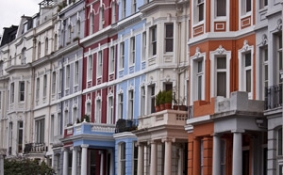 Whether you are looking for Islington house cleaner or office cleaning, Eva Cleaners can assist you by relieving you of your daily tasks and compulsory duties. It is essential that your home is kept clean and presentable at all times, which is why our Islington cleaning services are just the thing you have been looking for. Our company offer a range of upholstery, office and home cleaning services, which are all carried out by our professional and expert team of staff. If you haven`t ever really put much thought in to how you could benefit from hiring Islington cleaning services, then it definitely worth considering how much time and energy you will save on cleaning your domestic or commercial environment.
For all kinds of professional cleaning in Islington, call 020 3409 1608 now for more information or to get a quote today
.
Islington is located in the London Borough of Islington and is classed as a part of Greater London. This neighbourhood was the place where the London Borough of Islington was named after, so don`t get confused when people prefer to other surrounding areas as Islington, due to the fact that it is located in the Borough of Islington and not the area Islington. This upper class residential district has developed over the years from being a small village located in the Middlesex area in the Georgian era and is now a very bustling area. The name Islington has since found fame as a result of appearing in the board game Monopoly, which features a London based property in an area known as the Angel Islington. The Angel tube station can be found in this borough, although the Angel Islington is sometimes classed as a district on its own.
There is much to see and do in Islington and there are many beautiful places of interest that you might want to explore, whether you live in the area or are visiting temporarily. Wesley`s House and Chapel are amongst some of the major, better known landmarks in the Islington district. The site is home to John Wesley`s 18th century home, as well as the chapel and Museum of Methodism in the Crypt, which can all be found on the same site. On the grounds you will also be able to visit the tomb of John Wesley, which is situated behind the chapel.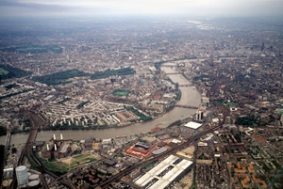 On the subject of famous landmarks and people, the museum home of famous author Charles Dickens is also located in this Greater London based district. As you may already know, Charles Dickens was a very successful and popular author from the Victorian era and was well known for writing classics such as Oliver Twist. Dickens`s Victorian house has survived through the years and is open to the public as a museum. It was at this very house, that parts of the very popular story of Oliver Twist, was written. Doughty Street, where the house can is situated, receives many visitors and tourists as a result of its famous and lived former residence.
There are numerous benefits to seeking help from professional Islington house and office cleaning, which explains why so many individuals and businesses choose to hire Islington cleaning contractors. Having a clean home or office gives a good impression to your customers and makes the atmosphere more welcoming and comfortable for anyone who enters in to the environment. If you need any other information about the local businesses, events or services you can visit
Islington Council
and get the legal information you are looking for.
Postcode N1 nearby postcodes N5, N7, N16, E2, E8, EC1, EC2, WC1, NW5