Carpet Cleaning Great Bookham KT23
If your home in Great Bookham need thorough Carpet Cleaning, our local Carpet Cleaners in Great Bookham KT23 can help you.
Call us today on 020 3409 1608 and get 50% Off!
Domestic Cleaning Company Great Bookham carpet cleaning Great Bookham KT23 end of tenancy cleaners nearby postcodes KT11, KT22, KT24 house cleaning
Affordable and Reliable Cleaning Services in the KT23 Area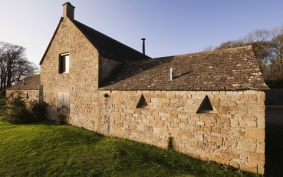 It is understandable that finding time to fit in your essential cleaning can prove very difficult indeed. When you barely have enough time to do the things that are important to you or the things that you actually want to do before or at the end of your long, hard day then it is only natural that you are not going to want to take to your cleaning duties when you are not feeling up to cleaning. Perhaps you have the time to clean your upholsteries and property but are fed up of not being able to complete the job to the best of your ability. Removing stains and odours effectively is no easy task and most of the time the products available to you in the supermarket will not do the same, high quality job that we as the professionals can do. Here, at Eva Cleaners we work at removing stains and odours starting from the root of the problem, which is how we manage to effectively remove all traces of stains, dirt and odours from your furnishings and upholsteries for good. Our company offer a wide choice of high quality and professional cleaning services in the KT23 area which are made to fit in to your time frame. We can come to undertake your clean at any time that you want and as often as you need us.
There is not time like the present so make sure you call 020 3409 1608 and book a clean for your property today!
Great Bookham and Little Bookham are both areas of the County of Surrey and together formed the Saxon settlement of Bocham, which means `the village by the beeches`. Great Bookham and Little Bookham are two villages, with Great Bookham being the larger of the two. Great Bookham is better known for being the place in which the county house Polesden Lacey is situated. Polesden Lacey is a grand, Edwardian house and was where Queen Elizabeth and King George VI stayed in 1923 for part of their honeymoon. The house is set on a plot of 1, 400 acres and was remodelled in 1906. There are three pubs in the village, as well as other local and convenient amenities too.
Little Bookham is the smaller of the two villages and is well known for its railway station - Bookham Railway Station. The village is a very picturesque area and is made up of some very beautiful residential properties of varying sizes and styles.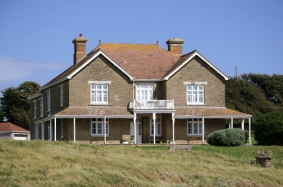 There is nothing worse than living in a dirty home or having to go to work in an office or commercial environment that could do with a good clean but instead is riddled with bad odours and dirt. Don`t let your domestic or commercial property fall victim to the deadly sins of dirt, dust, stains and odours, when Eva Cleaners can fix the problem for you. Our services will not cost you your patience, time or effort and are available to you at a very reasonable price. Once you have a clean home, you might as well clear your mind. Wondering how to do so? Just
click here
in the website of County of Surrey to see all the art performances, drama events and intriguing exhibitions happening in the area right now. Let us worry about the cleaning while you admire some art!.
Postcode KT23 nearby postcodes KT11, KT22, KT24