Carpet Cleaning Marylebone NW1
If your home in Marylebone need thorough Carpet Cleaning, our local Carpet Cleaners in Marylebone NW1 can help you.
Call us today on 020 3409 1608 and get 50% Off!
Domestic Cleaning Company W1, NW1 carpet cleaning W1, NW1 Marylebone end of tenancy cleaners nearby postcodes W2, NW3, NW5, NW8, N1, N7, WC1 house cleaning
Solve Your Cleaning Issues Now With Our Marylebone Professional Cleaning Services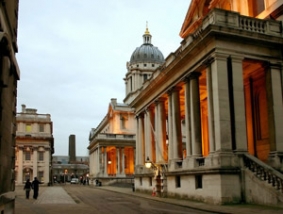 Considering how fast the world and the technology and gadgets in it have evolved and developed, there is still not device which is able to completely free us of our cleaning jobs, despite all of the numerous gadgets and devices which aim to make our life easier and take the hard work out of tasks for us. Eva Cleaners offer a wide choice of excellent quality cleaning services. Each of our Marylebone cleans is performed by our team of qualified and skilled staff who use only the best cleaning products and equipment on the market to give you extremely clean results. Instead of worrying about how to finish your cleaning duties successfully, as well as having to juggle your working and home life, hire our team to clean for you any time you choose.
Call us up today on 020 3409 1608 and book your Marylebone domestic or commercial clean with us today
. Save yourself time on cleaning and make good use of your new found free time. You can hand over your cleaning issues to us, whereas nobody else can take care of your domestic and commercial commitments, which is why we are here to help you.
Situated within the London Borough of Westminster, Marylebone is a major area of central London. Marylebone is often also referred to as St. Marylebone or Mary-le-bone and may be seen written in either of these forms. All parts of Marylebone are covered by major, well known streets which run through this part of London. In the west of Marylebone is Edgware Road, in the north there is Marylebone Road, Oxford Street in the south and Portland Street in the east. Marylebone is a prime residential district and a very sought after area, as it is home to many professional people including numerous dentists and medical offices. It is probably due to having Harley Street which makes Marlborough such a popular place for being host to some of the best dental practises and medicals centres in the city.
Marylebone is an interesting place to visit, as there really is so much to see and do. There are numerous buildings and sites, which have a great history behind them and are still open for people to visit today. Originating from the eighteenth and nineteenth century, the Yorkshire Stingo was a very popular Central London public house, which was also a prominent landmark across these two centuries. The Yorkshire Stingo was originally built on rural grounds when it was constructed and opened in the 18th and 19th century. The public house experienced various changes and events during its opening before eventually closing down in 1829. Since closing down, the former public house has since been used as public baths and as a country court.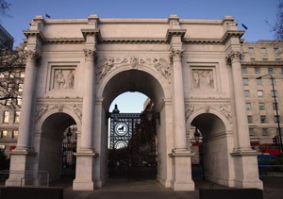 On the subject of landmarks and places of interest which are definitely worth visiting in Marylebone are the Marylebone Gardens. The gardens surround the Marylebone manor house, which was transformed in to a hunting lodge by King Henry vii before then being converted in to a boarding school. The site and its gardens still remain incredibly beautiful and possess a range of colourful fruits tress on its grounds.
Choosing Eva Cleaners to take care of your Marylebone cleaning is the right choice. Before we come to your location to clean for you, make sure that you have reserved a parking space in advance so that we have a space to park our company vehicle near to your property. This kind of information and much more about your local area living services, deals and meetings you can find with your
Westminster Council
.
Postcode NW1 nearby postcodes W2, NW3, NW5, NW8, N1, N7, WC1