Carpet Cleaning Marylebone NW1
If your home in Marylebone need thorough Carpet Cleaning, our local Carpet Cleaners in Marylebone NW1 can help you.
Call us today on 020 3409 1608 and get 50% Off!
Domestic Cleaning Company Marylebone carpet cleaning Marylebone NW1 end of tenancy cleaners nearby postcodes NW8, NW3, NW5, N7, N1, WC1, W1, W2 house cleaning
Get your Place Pristine with NW1 Professional Cleaning Services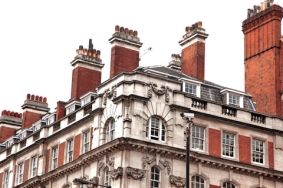 There is nothing more satisfying than having a sparkly clean house or working in an office that is completely dust and dirt free, however, a lot of time, money and effort must be put aside to achieve this on your own. Whether it is buying those expensive cleaning products and equipment, spending hour in your home scrubbing and dusting or getting your staff to fit in some cleaning at expense of workplace productivity, the essential cleaning duty comes at big inconvenient price. There is a solution an it is only a phone away, by hiring Eva Cleaners you will be freed up of all you`re cleaning responsibilities and at the same time get your place cleaner than you ever have seen it. We provide the most reliable and affordable professional cleaning service in the NW1 area and are really looking to increase our existing portfolio of clients who now can`t imagine not having our services.
We are ready to start immediately, so call us now on 020 3409 1608 and we can tailor to your exact cleaning needs, from domestic to office or full time to part time, whatever service you want it will be professional, efficient and reliable
.
The NW1 postcode area is part of the London Borough of Camden and covers many popular areas of London, none more popular than Camden Town. Historically an area that was very important during the early development of the Railways, but now it is iconic for its alternative and counter-culture scene. There are many venues, bars and clubs that cater to niche audiences so the place brimming with freedom and expression. It is also popular for the rows of market stalls and shop fronts that specifically cater to alternative and counter-cultures but is a destination visited by many tourists and other Londoner`s looking for a different and striking brand of fashion or decoration. A really interesting venue in the area is The Roundhouse Theatre, originally built during Camden`s railway days in 19th century, but now used as a converted venue for musical performances. To see a show here is a very unique and characteristic part of historical and contemporary Camden.
Regent`s Park also partly falls within the NW1 postcode area and is one of the most popular Royal parks in London. On one side of the 410 acres of pristine gardens and greens, you have London Zoo, one of the oldest and most scientifically influential zoos in the world and on the other there is a beautiful lake area with boating facilities and a hub for some of the UK`s finest wildlife. The British Library also is located with the boundaries of the NW1 postcode; it is a hub of a lot of research and holds within its organization approx. 150 million different items, from books to ancient manuscripts from all around the world.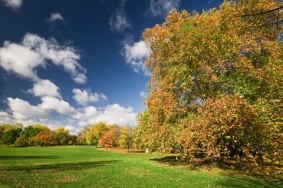 If you want your place as pristine as Regents Park or maintained as carefully as the books in the British Library than call Eva Cleaners, the finest professional cleaning service in the NW1 area. All you have to do is to stop worrying about anything and arrange the cleaning service. Once you do this we can start as soon as you want to us too, so give us a ring and let us take on all your cleaning responsibilities. Your other responsibilities can be arranged by visiting the Boroughs
site
.
Postcode NW1 nearby postcodes NW8, NW3, NW5, N7, N1, WC1, W1, W2