Carpet Cleaning Willesden NW10
If your home in Willesden need thorough Carpet Cleaning, our local Carpet Cleaners in Willesden NW10 can help you.
Call us today on 020 3409 1608 and get 50% Off!
Domestic Cleaning Company Willesden carpet cleaning Willesden NW10 end of tenancy cleaners nearby postcodes NW9, NW2, NW6, W10, W12, W3, W5, HA0, HA9 house cleaning
NW10 Professional Cleaning Service Ready to Help You!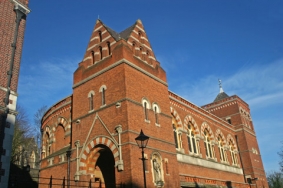 Everyday an essential clean around the house has to be done, time put aside and all the right equipment and expensive products on the ready. It is a real bother, so why not save yourself all that time and forget spending any more money on cleaning products by hiring Eva Cleaners for a professional cleaning service in NW10. From your kitchen worktop to your bathroom floor we will clean it all to our high company standard leaving you with new found spare time and without ever having to worry about pulling up your sleeve and doing the dirty work. Our service is not just limited to domestic cleaning; we also provide an exceptional service for employers and businesses looking to keep their office or shop floor sparkling clean without sacrificing their staffs` productivity.
So give us a ring on 020 3409 1608 to make the most surprisingly pro-active decision you will make in a while
.
Part of the London Borough of Brent, the NW10 postcode covers a large group areas in the North West of London. It is a location rich with historical and cultural diversity which is still changing and visible to this day. One the big examples of this are the area of Willesden, for the last hundred years the demographics and cultures of Willesden has always changed and always became richer and more diverse. It is no surprise that it is the backdrop is Zadie Smith`s popular novel White Teeth. It is also home to a huge cycling community and London`s largest official cycling club the WCC. The club offers competitive to casual cycles in all disciplines and is welcome to everyone with real passion for the two wheels. Harlesden is also a similar area within the postcode, bursting with cultural histories and constantly changing, it is now a place where young professionals are calling home.
Another interesting area within the NW10 postcode is Brent Park, a large space full of playing fields and picnic spaces. Most notably however, is that the area also houses the largest Hindu temple outside of India. An absolutely striking piece of architecture, it was built in 1995 using traditional materials and methods which has really made a breathtaking structure that stands out amongst the Victorian and industrial buildings of the area. It has been included on many lists such as part of the 70 greatest modern wonders of the world.
Our NW10 professional cleaning service can provide the exact services you need and when you need them. If you are a busy professional out most of the day, or your work place is constantly bustling with bodies than feel more than confident in leaving your key with us so we can keep you place clean without you ever having to even see it being done. All our staff follows the companies work ethos of being reliable, efficient and trustworthy. Once you become part of are already satisfied client base of clean homes and offices you will wonder why you ever spent hours upon hours on cleaning your place yourself. We are ready to start immediately. What you can do beforehand is to check for any parking restrictions in your area. If you need more information on how to do this, you can find it on the borough`s
site
. So give Eva Cleaners a ring now!.
Postcode NW10 nearby postcodes NW9, NW2, NW6, W10, W12, W3, W5, HA0, HA9