Carpet Cleaning Kilburn NW6
If your home in Kilburn need thorough Carpet Cleaning, our local Carpet Cleaners in Kilburn NW6 can help you.
Call us today on 020 3409 1608 and get 50% Off!
Domestic Cleaning Company Kilburn carpet cleaning Kilburn NW6 end of tenancy cleaners nearby postcodes NW10, NW2, NW3, NW8, W9, W10 house cleaning
A Fantastic and Affordable Professional Cleaning Service in NW6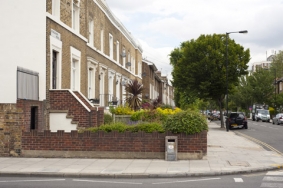 Our home is our pride and joy and keeping it tidy is something that everyone forces themselves to do no matter how inconvenient it is to them. Cleaning is an essential duty, whether we do it daily, or once a week or like many who have full time jobs or busy with kids, do it whenever we can. It isn`t just time consuming, you spend so much money on products and equipment that you may never have the time to fully use. There is a solution to all your cleaning needs, by hiring Eva Cleaners you can never worry about cleaning again and have your place sparkling like a picture a magazine every day.
We provide a fantastic and affordable professional cleaning service in NW6 that will leave you wondering why you ever spent all the stress polishing and mopping and squeezing it into your own time. All our staff a fully trained and equipped with the highest standard of industry equipment to leave your place cleaner than you could ever envision.
So give us a call on 020 3409 1608 and enjoy a new found slice of a free time, freedom from an essential responsibility and not a speck of dust in your home
.
The postcode area of NW6 stretches over parts of numerous different boroughs within the North West of London. The London Borough of Brent, The London Borough of Camden and the City of Westminster, and because of this overlapping, there is such diversity in the places to visit and see. You have the residential landscapes within Brent, the whirlwind of culture in its part of Camden and a touch of `iconic London` where bumps the boundaries of Westminster.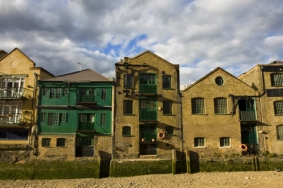 The most notable district of the area is Kilburn, a busy, energetic and multi-cultural part of London. The area is home to some striking historical landmarks let alone all the specialist shops, various restaurants and cultural niches. One of the striking buildings of the area is the Gaumont State Cinema, a beautiful Art Deco auditorium that opened in 1937. At the time it was one of the biggest auditoriums in Europe and was a cinematic heart of the North West London but also a stage for some iconic performances. Artists such as Frank Sinatra, The Beetles, The Rolling Stones, David Bowie and Tom Jones have all performed at the venue adding to its already impressive aesthetic history. It is now a church, but you can still feel the cultural and artistic energy that the building has housed over the last 70 years.
By using our NW6 professional cleaning service you will be able to find a new chunk of free time in your week, get a sparkling clean home and never worry about cleaning again, all at an affordable rate. We are available to start immediately after you give us a ring. We will tailor our services to whatever cleaning duties you need done, and also fit exactly around your schedule. You can even feel confident to leave your keys with your duties with us, all our staff have the appropriate security checks and follow our company`s high principals of professionalism and reliability. Trusting our dependable services will provide you with the opportunity to take part in social activities in your area while we are taking care of your cleaning duties. More information you can find in the websites of
Brent
,
Camden
and
Westminster
councils. We also can provide professional cleaning services to businesses for your offices or shop floor. Whether it is domestic or business, give us a call and you`ll be a surprised how much it will save you.
Postcode NW6 nearby postcodes NW10, NW2, NW3, NW8, W9, W10