Carpet Cleaning Richmond TW9
If your home in Richmond need thorough Carpet Cleaning, our local Carpet Cleaners in Richmond TW9 can help you.
Call us today on 020 3409 1608 and get 50% Off!
Domestic Cleaning Company TW9, TW1 carpet cleaning TW9, TW1 Richmond end of tenancy cleaners nearby postcodes TW7, TW8, TW10, W4, SW14, KT1, KT2, SW15 house cleaning
Free up Your Time by Hiring Our Richmond Cleaning Services Now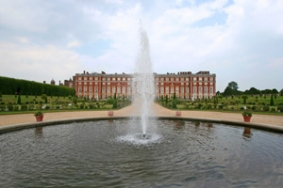 Today, everybody lives a much faster and stressful life, which leaves very little free time to tend to your domestic duties. When time is limited and you are already stressed or tired from your daily life due to your home or working life, the last thing on your mind is getting out your cleaning kit and tackling your dirty office, surfaces, homes and upholstery. When you are no longer able to successfully complete a good enough job on your Richmond domestic or office clean, it is a clear sign that you should call in the experts and pass on your dirty work to a professional team. Eva Cleaners can help you with all of your Richmond cleaning needs, whether that may be anything from the following: office, home, kitchen, floors, carpet, upholstery and other cleans. We can offer you a package deal on our cleaning services or you can simply pick and choose from our great selection of Richmond cleans that we offer.
It only takes one phone call to 020 3409 1608 and you can book to have your domestic or commercial environment cleaned at a time and on a day which is the most convenient for you
.
Since 1965, Richmond has been a part of Greater London and is set on the southern side of the River Thames and is about 13.2km from Charing Cross. Richmond is a district of the London Borough of Richmond upon Thames and is situated in south west London. Richmond is a high class and very sought after area and attracts many visitors from other areas. When it comes to landmarks and places of interest in Richmond there are many museums and interesting sites which you can go and admire. Richmond Green and the Riverside are also amongst some of the districts` hot spots and most visited areas.
The Riverside is situated near to the River Thames and is host to numerous trendy bars and cafes, which are all set around Richmond Bridge. You may notice that Richmond has a strong Georgian styled influence and that is due to the area being rebuilt and restored between 1984 and 1987 by Quinlan Terry, a British architect.
Richmond Green also makes a great place to visit, especially on a warmer summer`s day. Many visitors from the Richmond area and further afield often come to visit the Green on public holidays and during the summer, as it is often host to many sport games.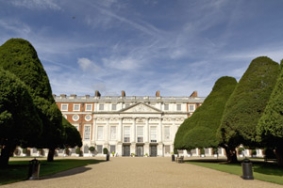 Finally, there are two museums which are worth visiting when you`re in Richmond. These are: the Museum of Richmond and also the Ballet Resource Centre and the White Lodge Museum. The Museum of Richmond, which was formerly opened in 1988 by Queen Elizabeth 2, offers free entry in to the museum and holds a great collection of art and other interesting artefacts. White Lodge Museum and Ballet Resource Centre, is a museum dedicated to ballet and the history of White Lodge. The museum can be found in the Richmond Ballet Lower School and it is recommended that you book tickets to enter prior to visiting, as the museum is very popular and ticket availability is limited.
Employing our team of expert cleaners will save you a great amount of valuable time and money by handing over your cleaning duties to us. Don`t suffer in silence is you can no longer clean your furnishings, work space or house efficiently and to the standards that you would like, when it is al so easy to hire us for your Richmond upholstery, house and commercial cleanings. When you have decided on hiring Eva Cleaners for your professional Richmond clean, you will need to research for a parking space near to your office or home and if you are not familiar how to do that you can go to your local
Richmond Upon Thames Council
and ask for this kind of information.
Postcode TW9 nearby postcodes TW7, TW8, TW10, W4, SW14, KT1, KT2, SW15