Carpet Cleaning Rainham RM13
If your home in Rainham need thorough Carpet Cleaning, our local Carpet Cleaners in Rainham RM13 can help you.
Call us today on 020 3409 1608 and get 50% Off!
Domestic Cleaning Company Rainham carpet cleaning Rainham RM13 end of tenancy cleaners nearby postcodes RM7, RM9, RM10, RM12, RM14, RM15 house cleaning
Quality Cleaning Services in RM13 at Affordable Rates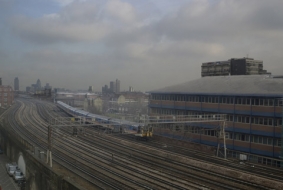 Getting down to the task of cleaning can take up a lot of your free time and as a result of buying more pricey cleaning products in the hope to make the job easier, you can end up wasting a lot of money too. Save yourself money and time on your cleaning duties by hiring Eva Cleaners now to manage your RM13 cleans. We deal with all kinds of professional and high quality cleaning services, whether it may be an office, home, upholstery, kitchen, carpet or another type of clean that you`re after, it doesn`t matter as our team will be able to meet your needs. The task of cleaning your home, furnishings or work space is an essential duty that must be completed successfully to help keep your property and the items in it clean and hygienic. Falling behind on your cleaning and letting the area get dirtier and more prone to stains and odours, will make the environment appear more unhygienic and doesn`t look good in front of guests or business clients.
If you have found that a recent injury or not having enough time has started to stop you from doing a decent job on your commercial or domestic cleans, then don`t let the situation get out of hand and instead call us 020 3409 1608 now to book a RM13 clean with us!
The RM13 postcode covers three areas which are all located in the London Borough of Havering. These three areas are: Wennington, Rainham and South Hornchurch. Wennington is a small village situated on the outskirts of east London. The village has a rather low population of approximately just 300 people, with the area being made up of mainly residential properties. Apart from the houses here, you will also find Wennington Hall farmhouse, which is quite a major landmark in the village.
Rainham was once a historical village but has developed over the years and is now a town in the north east of London. The town is made up of mostly residential properties and has a commercial area which lies south of The River Thames. The area of Rainham underwent a lot of development work during the 20 century, which helped to transform the then village to the town that it is now. The reason for its large amount of improvements and development on the area was due to the town`s facilities being unable to meet with the requirements of the up and coming area and era.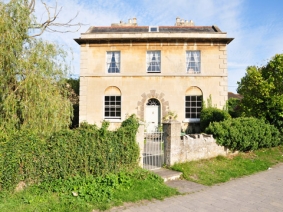 South Hornchurch was originally built on farmland and the ground which once house the RAF Hornchurch`s base. The town is situated in east London and is about 21.8km from Charing Cross. The name Hornchurch was taken from a housing area and this is where the name came from.
Due to the years of experience that we have had in the professional cleaning business, we know that the customer is always right, which is why Eva Cleaners tries to make sure that our services meet the requirements of our clients as much as possible. We design our cleaning services to specially suit each different area that may need a professional clean, as well as giving our customers the option to choose any time that is best for them for us to come and clean their property. Before we come to visit to carry out your cleaning for you may collect all the unnecessary item that suffocate the space in your home. Find out everything about the recycle and waste policies in the London Borough of Havering. Their detailed website which you can visit
here
will make it really simple.
Postcode RM13 nearby postcodes RM7, RM9, RM10, RM12, RM14, RM15