Carpet Cleaning Purfleet RM19
If your home in Purfleet need thorough Carpet Cleaning, our local Carpet Cleaners in Purfleet RM19 can help you.
Call us today on 020 3409 1608 and get 50% Off!
Domestic Cleaning Company Purfleet carpet cleaning Purfleet RM19 end of tenancy cleaners nearby postcodes RM15, RM16, RM20 house cleaning
Purfleet Professional Cleaners Will Leave Your Home Looking Brand New!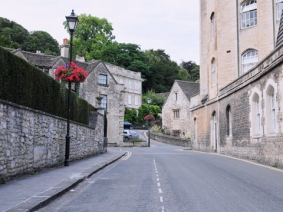 If you live in the beautiful town of Purfleet and are looking for a local workforce to give your home or workplace the best quality cleaning service then the good news is that your search is over. Eva Cleaners will provide you with the most affordable and efficient cleaning team in RM19. Cleaning is something that often we feel that we should do ourselves, and if you have plenty of spare time then that is all very well, but when you have such an affordable team right on your doorstep why don`t you maximise that free time and enjoy it yourself in ways that give you genuine pleasure, while still maintaining a beautiful family home?
Our equipment and experience can take care of things in a fraction of the time it takes with a sponge and soapy water without any prohibitive cost, so you could be out and about with your friends or simply kicking your feet up, but however you want to spend those extra hours you can do it safe in the knowledge that you are dealing with the premier cleaning service in Purfleet, so why not give us a ring right now on 020 3409 1608?
Purfleet sits in the the Thurock authority in Essex on the River Thames just inside the M25 but outside the boundary of Greater London. After the second World Warit was so important to the food production of the UK it was listed as a possible target for an atomic bomb by the Ministry of Food.
In the 18th century, Purfleet was a major location for gunpowder storage with a fully stocked garrison just to protect it from malicious forces. However, there wasa no chance of soldiers protecting it from the elements and amongst the people who were consulted about the possible design of a lightening conductor for the storage building was one of America`s Founding Fathers; Benjamin Franklin. Naturally, being an English Monarch when King George III heard this he decided to go for a completely different design.
Purfleet remained a place of interest from a historical warfare point of view throughout the 20th century as well, with the anti-aircraft gunners of the town shooting down a German Zeppelin in March 1916. It was of such note that the then Lord Mayor of London awarded them with a special prize.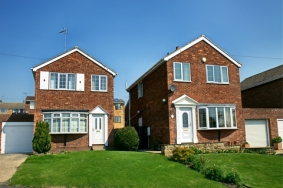 Since then it has become noted for its contribution to the food industry. It is the site of Unilever, and has been since 1917 (when the company was called Van den Berghs and Jurgens). The upshot of this is that if you have eaten a bran name butter or margaring spread in England the odds are it started life in the little town of Purfleet. From Flora to Stork they make them all.
Once you make the decision to hire us you have no need to worry any further because we work around you. Whether you need us to clean your home in the morning or your workplace just before you lock up we will be there whenever and wherever you need us. If you are worried that you won`t be home then again there is no need to panic. If you leave us a key then we`ll let ourselves in and out with the only evidence for our visit being the sparkling home you come back to.
It couldn`t be easier to get Purfleet`s premier cleaning services on your side, just call Eva Cleaners on [PHONE NUMBER[ and start enjoying your freedom again
.
Forget about your problems and feel free to contact us - the only thing we are going to need is a parking space near your office or home. Our main aim is to make you feel comfortable and secure, this is why we are always there for our customers to answer their questions or if you can't find the information you are looking for with us you can also visit the website of your local
Council of Thurrock
, where you can check for the local parking permits and much more.
Postcode RM19 nearby postcodes RM15, RM16, RM20