Carpet Cleaning Chadwell Heath RM6
If your home in Chadwell Heath need thorough Carpet Cleaning, our local Carpet Cleaners in Chadwell Heath RM6 can help you.
Call us today on 020 3409 1608 and get 50% Off!
Domestic Cleaning Company Chadwell Heath carpet cleaning Chadwell Heath RM6 end of tenancy cleaners nearby postcodes RM5, RM7, RM8, IG2, IG3, IG6, IG7 house cleaning
Cleaning Services to Make Life Better in RM6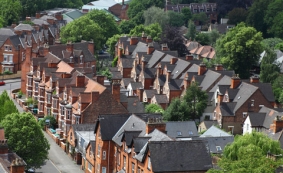 Sometimes it`s the little things in life that get us down. Traffic jams, something we cant to buy being unavailable, buses and trains coming late, loosing something and more. Cleaning can be one of these minor annoyances that can bring us down because we know that after a long day at work we have to go home and clean. You might save it all for the weekend but his isn`t a great way to spend your free time. There could be a temptation to let it build up and take care of more in one go but this can mean that there is too much to mange. If you feel that this applies to you then you should seek out the help of Eva Cleaners.
One phone call to us on 020 3409 1608 and you will discover that we can handle any cleaning in the RM6 area
.
RM6 is one of the twenty smaller postcode subdivisions that make up the larger Romford (RM) postcode district. These codes mostly cover northeast and east London and have been gradually introduced ever since 1917 as a way to improve mail delivery in the area, as well as navigation and even street signs. RM6 is the code used in Chadwell, Marks Gate and Little Heath, which are within the Boroughs of Barking & Dagenham, Redbridge or Havering. The post town address is ROMFORD. RM6 is close to other postcode areas including RM5, RM7, RM8, IG2, IG3 and IG6 (Ilford). Some of the places these contain are Collier Row, Rush Green, Romford, Dagenham, Becontree Hill and Barkingside.
Chadwell Heath is split between the Boroughs of Barking & Dagenham and Redbridge. Like most places around London is was an urban place for most of it`s existence but became urban during the time of the industrial Revolution. Its local railway allows easy access to the City of London. It has a thriving community of mostly working class families and boasts many pubs, two libraries and three allotments. West Ham United F.`s training ground is based within the area. Famous residents have included Michelle Dockery, Jason Leonard, Frank Bruno and Graham Gooch. Marks Gate is a small area in Braking & Dagenham that includes David Essex as a former resident. Little heath was modelled after Chadwell Heath.
We are dedicated to providing you with the best service possible and that is why we want to know more about the job you have in mind. The more we know about where and when you need us, what sort of things we will have to clean, how often you will need our services and so on, the better we can tailor our assistance to you. We have many skilled employees with years of experience who can be deployed to your home or workplace to tackle any dust, dirt, grime, mess and more. They will come equipped with all the materials, equipment and supplies they could need so whatever needs cleaning, they will get it done. We can come at a time that suits you and will try to be there if you require us on short notice, we will be able to work even if you are not present but you should have no doubts as to our dedication and trustworthiness.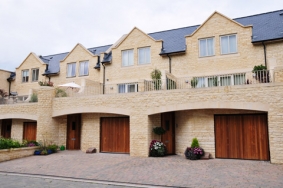 Our last advice, if you want a total house make over, is to get rid of all the unnecessary things in your home before or after we clean. But first, don't forget to visit the website of the local borough councils of
Barking & Dagenham
,
Reading
or
Havering
to see their wasting and rubbish policies.
When you set a date, there is nothing stopping Eva Cleaners to clean away the things that get you down.
Postcode RM6 nearby postcodes RM5, RM7, RM8, IG2, IG3, IG6, IG7