Carpet Cleaning Woolwich SE18
If your home in Woolwich need thorough Carpet Cleaning, our local Carpet Cleaners in Woolwich SE18 can help you.
Call us today on 020 3409 1608 and get 50% Off!
Domestic Cleaning Company Woolwich carpet cleaning Woolwich SE18 end of tenancy cleaners nearby postcodes SE9, SE3, SE7, SE28, SE2, E16 house cleaning
Domestic and Professional Cleaning for SE18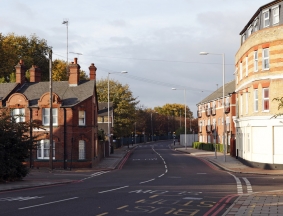 Everybody knows the feeling of sore knees, aching back and cramped legs and everybody knows that this is what happens when you have to spend your entire weekend cleaning and scrubbing. Even with best intentions and an iron-like will, sometimes it is impossible for you to get satisfaction from cleaning no matter how successful you are.
That`s why you should call Eva Cleaners on 020 3409 1608 to acquire the services of the best cleaning company in SE18
. So, if you reside in the Woolwich district in London and need cleaning services, no matter the scale, we can ease the strains on your body and mind. Whether it`s deep cleaning in your house, your business or you`re a landlord who needs end of tenancy cleaning in SE18 we provide the necessary services you are crying out for. Don`t sit and ponder what to do because we`re sat waiting by the phones to provide you with an indispensible cleaning package.
Woolwich is engrossed in history as it has been inhabited since the Iron Age and a Roman fort was built in the area of the current Riverside Park. It`s history is predominantly militarily driven as it was the home of the Royal Military Academy and the Royal Horse Artillery as well as, football fans listen up, the Royal Arsenal. Workers of the Royal Arsenal founded Arsenal F.C here in the late nineteenth century although they were originally known as Dial Square.
The Woolwich Ferry service runs from the area and operates across the River Thames for free. Who needs to make the long trek around when you can hop straight across? It also has extensive bus services and the nearest tube station in North Greenwich tube station which is reached by bus from Woolwich.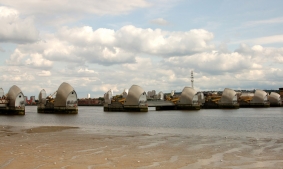 Of course, Woolwich resides within the London Borough of Greenwich, which is world famous for the Prime Meridian, which all coordinated time in the world is based. The meridian line runs through Greenwich Observatory which has played a huge role in the history of astronomy and navigation. Greenwich played host to to several events of the London Olympics including shooting, Equestrianism, Gymnastics and Basketball. All of this combines to make it a UNESCO World Heritage Site and also, as of the time of the diamond jubilee of Queen Elizabeth, a Royal Borough. On Greenwich`s coat of arms are the words "We Govern By Serving" and this area does not disappoint. It will serve every one of your needs no matter how diverse. The numerous tube and train stations allow residents to commute through, and about, Greenwich with ease in a contemporary, metropolitan setting.


Therefore, no matter what your situation is and you require some thorough cleaning, just call us on 020 3409 1608
. We know that if you`re a land-lord, tenants can sometimes not keep the place up to scratch, or maybe you`re just a great landlord who wants the best for the next tenants; either way we know what you need, and we know this business like the back of our hands. We`ll deep clean your carpets, sofas and upholstery and you`ll see, and feel, the benefits immediately. Wondering how to benefit even more from our services, get active. Check the local sports activities in the website of the London Borough of Greenwich
here
. Think of all the time you can save by making one quick call and earning time to get yourself on the active track again.
Postcode SE18 nearby postcodes SE9, SE3, SE7, SE28, SE2, E16