Carpet Cleaning Deptford SE8
If your home in Deptford need thorough Carpet Cleaning, our local Carpet Cleaners in Deptford SE8 can help you.
Call us today on 020 3409 1608 and get 50% Off!
Domestic Cleaning Company Deptford carpet cleaning Deptford SE8 end of tenancy cleaners nearby postcodes SE10, SE13, SE4, SE14, SE16, E14 house cleaning
You Are Just One Call Away From Your Personal, Professional Deptford and Evelyn Cleaning Team!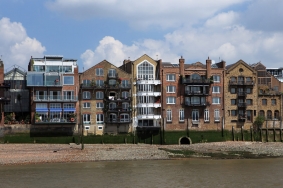 There are thousands of people in SE8 wasting what should be their downtime with a bucket of soapy water and a sponge when they should be relaxing with a glass (or a bottle!.) of wine or out and about with friends and family. The problem is that it just takes so very long.
Without professional equipment and at the end of a long day the very last thing you want to be doing is tidying up, so why not give your local Deptford and Evelyn cleaning company Eva Cleaners one quick phone call on 020 3409 1608?
You can start planning your free time straight away!.
The SE8 postcode sits across three London Boroughs; Lewisham, Greenwich and Southwark. The towns of Deptford and Evelyn make up most of it and sit in South East London on the the south bank of the river Thames
Unsurprisingly given its location, Deptford is probably most famous for its docks as they are associated with the knighting of Sir Francis Drake. It was perfomed about the Golden Hind and at the same event it is said that Sir Walter Raleigh lay down his cape for the Queen to walk through a puddle. In addition, the famous Captain James Cook set sail on his third voyage from these docks aboard the great ship Resolution.
The town itself had been around for quite a long time prior to the reign of Queen Elizabeth I. It began life as a simple ford at the point which is now Deptford Bridge station in Celtic times before expanding to the size of a modest fishing village up until the reign of Henry VIII. Always in favour of large and expensive ideas, King Henry decided to use the docks at Deptford to build and repair his selection of large and ornate royal yachts and warships. This influx of industry unsurprisingly expanded the required workforce and Deptford began to expand from that point onwards.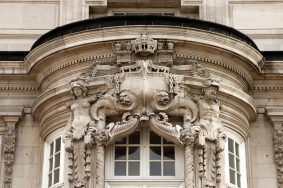 Evelyn is an electoral ward, the only one in Lewisham which borders the River Thames. It owes its name to the town next door. John Evelyn settled in Deptford with his wife in 1652 where he began work on both his famous diaries and the gardens of Sayes Court. Initially he gave his name to Evelyn street, the main road passing through the area and later it was risen to cover the entire electoral ward.
Once you have chosen to hire Eva Cleaners you are in for a double treat. Not only are you hiring your local Deptford and Evelyn cleaning company, a professional, quality and efficient team but you are also giving yourself hours every week. Hours to do with what you want from spending time with loved ones to just sprawling out on the sofa. Our flexible team will work around you; you are the boss. If you want us to clean your home in the morning.we`ll be there. If you want us tidy up your workplace as you leave. We`ll be there. If you want our services when you aren`t around then - you guessed it - we`ll be there. Just leave us a key and we`ll take care of everything.
Then simply enjoy life, without having to worry about the cleaning, at least. If you have other worries, however regarding to your home, may be you should check the local council for assistence. Click on one of the pages depending on your residence - for the Boroughs of Lewisham (
here
), Greenwich (
here
) and Southwark (
here
).
Postcode SE8 nearby postcodes SE10, SE13, SE4, SE14, SE16, E14