Carpet Cleaning Wallington SM6
If your home in Wallington need thorough Carpet Cleaning, our local Carpet Cleaners in Wallington SM6 can help you.
Call us today on 020 3409 1608 and get 50% Off!
Domestic Cleaning Company Wallington carpet cleaning Wallington SM6 end of tenancy cleaners nearby postcodes SM5, CR0, CR4, CR8 house cleaning
Maintaining the Perfect Home in SM6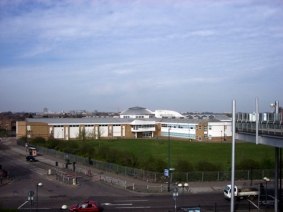 Many people will are proud of their home. They will make an effort to decorate it the way they want, carefully selecting the wallpaper, looking at countless examples of carpets, saving up to but the best furniture, searching for chic ornaments and keeping up with the latest trends for gadgets and appliances. Once this is all done they will painstakingly take time to keep everything clean and tidy. They will make sure nothing is removed from its proper place and everything is polished until not speck of dust remains. This can become a problem because you want your home to be perfect but you have to sacrifice all of your time to keep it that.
If you want to dedicate you free time to other pursuits while still maintaining a the ideal home then call this number 020 3409 1608 and Eva Cleaners will keep any home in the SM6 area to the highest standard
.
SM6 is a part of the Sutton postcode district. This area corresponds to a vicinity just outside of London and covers several local Boroughs. There are seven sub-areas within SM code, with SM6 being one them. Multiple smaller postcodes have created improvements in navigation, street signs and the postal service. SM6 encompasses the locations of Beddington, South Beddington, Hackbridge and Wallington, all of which are in the Borough of Sutton and use SUTTON for its town address. SM6 is nearby to SM5, as well as Croydon areas CR0, CR4 and CR8. This means that SM6 is nor far from Carshalton, Rose Hill, Croydon, Addington, Mitcham and Purley.
Wallington is the post town for the SM6 region. It is often associated with the now defunct production of lavender oil that is commemorated in the town to this day. Many new retailers have opened up stores in the town in recent years as well as other businesses. New flats have also been constructed. A farmers market and the library are highlights. A health centre has been recently competed. Transport is decent thanks to buses, trains and coaches. The non-league football team Crescent Rovers F. play here. Notable residents have included David Walliams, Nick Ross and David Weir.
Beddington is a village that homes Beddington Park, which itself contains a manor, a Grade I listed hall and a Tudor garden. The local church is also listed and has an organ screen designed by William Morris. Hackbridge is aiming to be the UK`s first truly sustainable town with many eco-friendly projects being developed and new homes and businesses being opened. Roundshaw is built on the former location of Croydon Airport and is home to one of Britain`s most successful baseball teams.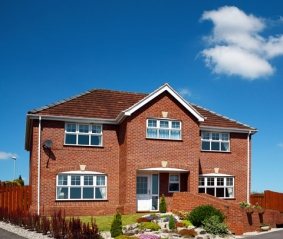 Getting in touch with us is a sure way to preserve the quality of your home. We can send you a team of experienced and skilled cleaners who will handle any job and do so carefully and properly. They have the know how to keep things clean without worry of damage and they will have the supplies necessary so that nothing will be beyond our ability to clean. They are flexible and can work when you want them. They can come regularly or can do a one off job. Our employs are dedicated, hardworking and trustworthy, so you can rest easily that even if they come to your home when you are not present they will be doing their job. When you come back home you will be amazed how clean your home is. We can clean not just homes but also offices and other workplaces. The effort you will save you can invest in other important tasks associated with your home and neighbourhood. More information you can find in the website of
Sutton Council
.
So give us a call and we will show our dedication to a clean and perfect home.
Postcode SM6 nearby postcodes SM5, CR0, CR4, CR8