Carpet Cleaning Battersea SW11
If your home in Battersea need thorough Carpet Cleaning, our local Carpet Cleaners in Battersea SW11 can help you.
Call us today on 020 3409 1608 and get 50% Off!
Domestic Cleaning Company Battersea carpet cleaning Battersea SW11 end of tenancy cleaners nearby postcodes SW1, SW8, SW4, SW12, SW17, SW18, SW6, SW10, SW3 house cleaning
Professional Cleaning in SW11: Let us take all Your Cleaning Responsibilities Away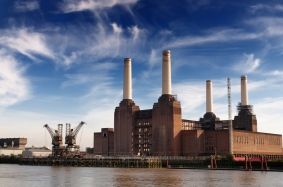 If you stop and think about it, how much time and money do you end up spending cleaning your home? I mean you can do the bare, minimum lazy clean once a week and still you`re looking at half your day gone mindlessly hovering those stairs and bleaching those toilets. If you have a full time job, kids running around the home, or are not physically capable, you would be lucky to get the time, products and equipment to deep clean your home week in, week out let alone just a light dust around. Well, if you call in Eva Cleaners your home will be looking cleaner than ever!. It is a common idea that hiring in a cleaner is only for those with money to burn, but that isn`t the case and remember you won`t have to pay for all those many, many different products and equipment. With really affordable prices matched with real professional cleaning services, you will get the best sparkle for your buck with professional cleaning services of SW11!.
Battersea is an inner city district part of the London Borough of Wandsworth and is a very dynamic place to visit boasting many landmark sites, none being more so than Battersea Power Station. It stood prominent through most of the 20th century before its closure in 1975 and since has been largely derelict, but intact with it unique art deco structure. There is also the performance space of the Battersea Arts Centre. Set in a Grad II listed building it regularly hosts emerging an established musical and theatrical performances.
Another popular attraction of the area is the New Covent Garden Market, the largest wholesale fruit and veg market in all Britain. It use to be in Covent Garden but was relocated to Battersea and has become an established part of the district. There is also a thriving flower market that runs alongside it which is a base point for 75% of all London`s florists as they stock flora from all over the world. The area also has a wonderful open space in Battersea Park, a historic 200 acre space. There are sculptures scattered about and it hosts festivals and performances too. Also located in the park is a small children`s zoo that has a cosy range of charismatic kids` creatures. The many festivals that happen through the year in the park ranges from performance tents, burlesque shows, pop-up cinemas and even food festival with prominent figures within the industry.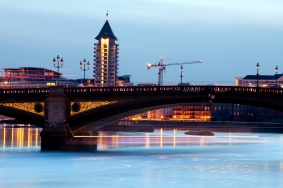 Hire Eva Cleaners and it will really be a decision that will benefit you in all those little ways, from finding new pockets of free time to having a super clean home. We have the highest quality of professional cleaning Services within Battersea. We also provide the same service for businesses to keep their office/shop floor sparkling clean. All you have to do is contact us, discuss the services which are fully tailored to your needs and then pick a time that is most convenient to you, whether you are in or not, our trustworthy and professional team will take all your cleaning worries of your mind. All you need to do is to prepare to live in a completely clean home. If you have any issues associated with your housing needs or benefits, you can easily solve them by visiting the London Borough of Wandsworth
site
. The best professional and affordable cleaning services in SW11, get in touch!.
Postcode SW11 nearby postcodes SW1, SW8, SW4, SW12, SW17, SW18, SW6, SW10, SW3