Carpet Cleaning West Wimbledon SW20
If your home in West Wimbledon need thorough Carpet Cleaning, our local Carpet Cleaners in West Wimbledon SW20 can help you.
Call us today on 020 3409 1608 and get 50% Off!
Domestic Cleaning Company West Wimbledon carpet cleaning West Wimbledon SW20 end of tenancy cleaners nearby postcodes SW19, SM4, KT3, KT2 house cleaning
Are you searching for cleaning services in SW20? Your search is over!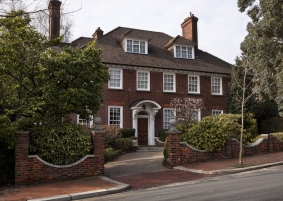 Domestic cleaning in SW20 is the name of our game, there`s no need for you to carry on crawling on your knees beyond toilets and sofas when we can do it for you. Eva Cleaners are your most efficient and respected SW20 cleaning contractors and do the jobs that most people just don`t want to. We fit around your needs and supply all our own equipment so you don`t have to worry about supplying us with anything. All of our gear is up-to-date and will get your house outrageously clean in no time at all.
All you have to do is call us on 020 3409 1608 and you can provide us with a time for us to call that suits you
. That bathroom mould that has been on the back of your mind, or the dark stains on your light upholstery will disappear and leave you a picture of satisfaction and calm.
There are three notable areas within SW20 that combine to make the West Wimbledon district, they are Raynes Park, Lower Morden and Merton Park.
Raynes Park is a predominantly residential area that was, until the late Victorian era, a rural area. Raynes Park station is the local transport hub and is situated on the National Rail network and has a total of four busy platforms. The station boasts one of the areas most famous landmarks, the footbridge spanning all four of the platforms at a 45 degree angle. If you`re a football fan and you want to get away from the glitz and glamour and pretense of premier league football then a trip to non-League football club Raynes Park Vale F.C provides you with the perfect opportunity to feel involved with the grassroots of the sport. It`s most famous resident, by far, is the late, great Oliver Reed star of Gladiator and countless other classic films and Shakespearian plays.
Merton Park is the other noteworthy area to make up SW20 and is situated in historic parish of Merton. It is a family orientated area that enjoys being removed from the trappings of modern city life. The lack of a bustling shopping centre or bars and pubs creates an extremely peaceful atmosphere that is amenable to family life. This is due to the northern section of Merton Park being designated as a conservation area because of the majestic buildings that call Merton Park their home.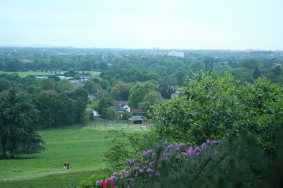 Of course, SW20 is part of the West Wimbledon district, and Wimbledon is the home to the world famous Wimbledon Tennis Club, the New Wimbledon Theatre and the high street along Wimbledon Hill Road which provides access to excellent local amenities.


So, if you`re looking to spend some more time with your family or friends by getting rid of chores that hamper your free time on a regularly basis, call Eva Cleaners on 020 3409 1608 and we can help you out
. We`re the most reliable professional cleaners in SW20 and we get our hands dirty so you don`t have to, it really is a no brainer. Get up off the floor, put down the duster and lock away your vacuum cleaner because Eva Cleaners is here solely to take care of your cleaning needs. Since you already arranged the cleaning of your home, still you want to feel useful, right? Why don't you have a look in the greater picture and may be join some voluntary work or worthy cause to make your local area a better place. The
website
of London Borough of Merton is where you can find all the needed information. But re-member, we do the dirty work so you don`t have to.
Postcode SW20 nearby postcodes SW19, SM4, KT3, KT2