Carpet Cleaning Stockwell SW9
If your home in Stockwell need thorough Carpet Cleaning, our local Carpet Cleaners in Stockwell SW9 can help you.
Call us today on 020 3409 1608 and get 50% Off!
Domestic Cleaning Company Stockwell carpet cleaning Stockwell SW9 end of tenancy cleaners nearby postcodes SW2, SW4, SW8, SE11, SE5, SE24 house cleaning
Professional Cleaners in South West London - on hand to help you…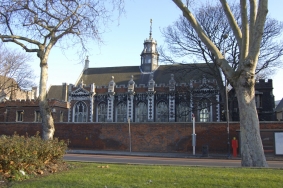 The SW9 District is a busy, affluent area of London and the vast majority of the population work full time. Many people don`t have much time to spend cleaning and tidying and let`s be honest - it`s not what you want to do at the end of a hard day`s work. If you need help with cleaning, Eva Cleaners employs cleaners in the SW9 area and we can work around you. Whenever you need cleaners, and however often, we would be delighted to help.
Our cleaning staff can perform one off tasks such as cleaning stained and soiled upholstery, scrubbing windows and polishing floors. Our cleaners can perform one-off jobs if you have a particular problem you need sorting, or we can commit to regular slots if you live and/or work in SW9 and want a cleaner. Our customers range from tenants to student halls to office blocks, and there is no job too big or too small for us.
If you own or work for a business in SW9 and need cleaning services, our company have the flexibility to provide cleaning staff and services whenever you need them. We can work for you outside normal working hours, and come to you as regularly as you require. If you don`t have any cleaning supplies this is nothing to worry about - we can provide all of that, which saves you cost and effort!.
Eva Cleaners`s cleaners serve the Brixton, Stockwell, Clapham and Oval areas of London. The district is the home of the world-famous Brixton (O2) Academy - a concert venue which many top bands and musicians have performed at over the years. Stockwell and Brixton are diverse and culturally rich areas with a high concentration of good quality pubs, restaurants and shops. Both have terrific transport links and can boast some famous past residents such as the artist Vincent Van Gogh, 007 star Roger Moore and television presenter Joanna Lumley.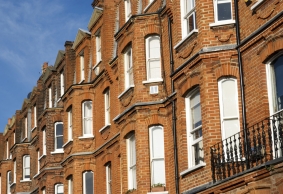 SW9 is best distinguished by its theatres. The Oval House, based in the district, was famous for promoting women`s theatre in the 1960s, and in the 1970s world-famous British actor Pierce Brosnan performed there in his first plays. On a smaller scale, the White Bear Theatre is a goldmine for up and coming acts, and with a pub forming part of the building, it is a perfect venue for an evening out.
There`s more to SW9 - the Greengrassi gallery is based here and forms a key part of the area`s cultural scene. The district also plays host to one of the top cricket grounds in the country - the Oval, which is home to the Surrey County Cricket club and has regularly been a venue for the Ashes Series, the Cricket World Cup and a host of test matches.
With so much going on in SW9, it`s a wonder anyone has time to do the cleaning. If you need help with any of that, just call Eva Cleaners. Since we will handle your house, may be you should try some of the local festivals or park events, organized by the Lambeth Borough Council. For the full schedule, you can click
here
.
Postcode SW9 nearby postcodes SW2, SW4, SW8, SE11, SE5, SE24