Carpet Cleaning Isleworth TW7
If your home in Isleworth need thorough Carpet Cleaning, our local Carpet Cleaners in Isleworth TW7 can help you.
Call us today on 020 3409 1608 and get 50% Off!
Domestic Cleaning Company Isleworth carpet cleaning Isleworth TW7 end of tenancy cleaners nearby postcodes TW8, TW9, TW1, TW2, TW3, TW5, UB2, W7 house cleaning
It`s nearly Christmas, but why not have a spring clean?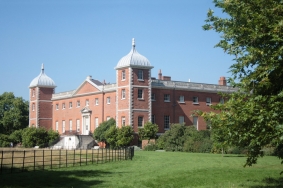 The odds are you are going to be entertaining over the next few months so why not make sure your house is spick and span with Eva Cleaners.
Whatever cleaning services you want in TW7, from oven cleaning to upholstery give us a ring on 020 3409 1608 and let us put in the hard work so you don`t have to
. We don`t just do houses, we cover a wide range of areas so if your office needs sprucing up or if you are a builder who wants to leave the cleaning to someone else then get in touch and we`ll give you a premier service.
TW7 covers Isleworth and Osterley, an area which has been around for a long time as excavations in Syon Park have recently shown. A big archaeological dig unearthed evidence of Isleworth being settled in both Roman and Anglo Saxon times. It even pops up in the Doomsday Book where it was noted as being under the ownership of Earl Algar.
Since then though Isleworth has moved ahead with the times and now boasts four hospitals and the famous West Thames College whose alumni include Queen front man Freddie Mercury. That said, much of the buildings used for these illustrious buildings are some of the old grand houses of which many still exist as private residences.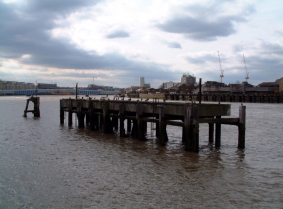 In contrast, Osterley is actually based in the district encompassed by one of these old private estates; Osterley Park. This was owned by the Jersy family and in the Second World War it was used as the base for a home guard training school. It has never lost the habit of hosting the top echelons of high society and in more recent times hosted one of the residences of the Sultan of Brunei. Slightly less illustrious is the sporting history but while CB Houslow United might not have won any major trophies people still enjoy heading down to the Osterley Sports Ground to watch them compete.
Taking the decision to hire Eva Cleaners will help to take the strain out of one of the essential but frustrating and time consuming parts of your daily life. Isleworth Cleaning Services are quick and professional and we work around you so whenever is convenient for you; during the day if you are heading out and about or after office hours; whatever works for you!. Even if you aren`t around simply leave a key with us and we`ll post it through your letterbox when we are done. What could be simpler? Yes, one more thing, take advantage of your free hours and take a great walk in your borough parks, for example. If you are out of ideas where exactly to go in the area, just visit the website of Hounslow Council
here
and you will get plenty.
Postcode TW7 nearby postcodes TW8, TW9, TW1, TW2, TW3, TW5, UB2, W7