Carpet Cleaning Shepherds Bush W12
If your home in Shepherds Bush need thorough Carpet Cleaning, our local Carpet Cleaners in Shepherds Bush W12 can help you.
Call us today on 020 3409 1608 and get 50% Off!
Domestic Cleaning Company Shepherds Bush carpet cleaning Shepherds Bush W12 end of tenancy cleaners nearby postcodes W10, W11, W14, W6, W4, W3, NW10 house cleaning
Protect Your Furniture With the Help of Excellent W12 Upholstery Cleaning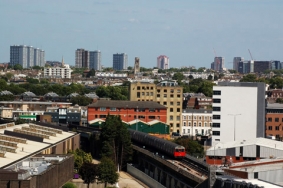 Fabrics that are used for covering of furniture can range from delicate to hard wearing fabrics. Due to the variations in their strengths when using any W12 upholstery cleaning products one must make sure that they will not damage the composition of the fabric. Therefore is would be prudent to rather call Eva Cleaners on 020 3409 1608 to get your upholstered items professionally cleaned. We will send in teams that have been fully trained to identify these various fabrics and then make use of the correct procedure and products to carefully remove any dirt or stains. Normally items such as our dining room chairs, sofas and ottomans are covered in these fabrics which often times sustain damage when not regularly cleaned. Often times by simply vacuuming regularly it will eliminate any wear and tear on the fabric itself.

Set in the postal district W12 is Shepherd's Bush, it is home to Europe's largest shopping centre, Westfield shopping centre. This centre comprises 5 floors, and has a total floor area of 150,000 square meters. This obviously makes it worth the time and effort to visit; this is easily done via the London Underground or Overground stations that are conveniently situated within close proximity to the centre. The area of this centre is referred to as White City; it is well known as being the area where BBC Television Centre and BBC White City is situated. Although Shepherds Bush is mostly a residential area it seems to house a flurry of various other smaller shopping centres as well. Uxbridge, Goldhawk and Askew Road are the main thorough fares and they all offer a huge amount of independent pubs, restaurants and shops. Shepherds Bush Market is also found in this part of the W12 area and offers various stalls that sell anything from clothing to food. Loftus Road is home to the Queens Park Rangers, the local areas professional football team, who were the 2010-2011 Football League Championship winners. Wormwood Scrubs is a 200acre open space; it most importantly is home to the HM Prison Wormwood Scrubs and Hammersmith Hospital campus. Besides this there are also numerous sporting facilities including the famous Olympian, Linford Christie stadium, a pony centre and loads of football pitches. Visitors to the area although drawn there for the shopping, can also take advantage of this large expanse of sporting arenas. Recently the Borough of Fulham and Hammersmith initiated the Shepherd's Bush Conservation Area so as to promote local historic building in an attempt to protect them and uplift the overall character of this neighbourhood.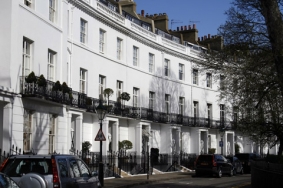 Unfortunately, once fabric has started to thin out it is harder to clean, however, due to the various machines and methods employed by Eva Cleaners when doing upholstery cleaning W12, we can even take on these types of work. Our teams of cleaners W12 will always first evaluate the items prior to removing dirt, as we guarantee that your items will be left in the same condition we found them in only much cleaner. Something that many first time clients often ask is if the products used contain any harmful chemicals. We only use safe, gentle yet effective detergents that will not risk the health of our clients or the surrounding environment. Moreover, all it takes is a phone call to 020 3409 1608 in order to have a team on your doorstep when you need them. Not only can you save the life of your furniture by getting us in, but you will also save time. With so much to do and see in the area, you will want to spend every spare moment you have exploring. Head over to the local council's website for more details on what to expect on a day out sightseeing.
Postcode W12 nearby postcodes W10, W11, W14, W6, W4, W3, NW10