Carpet Cleaning Marylebone NW1
If your home in Marylebone need thorough Carpet Cleaning, our local Carpet Cleaners in Marylebone NW1 can help you.
Call us today on 020 3409 1608 and get 50% Off!
Domestic Cleaning Company Marylebone carpet cleaning Marylebone W1H end of tenancy cleaners nearby postcodes W2, NW1, WC1, WC2, SW1 house cleaning
Convenient and Professional Cleaning in W1H
Maybe you don`t always notice the benefits of having a clean and fresh smelling home or office, but if you were to fall behind with your cleaning duties and experience what it is like to live or work in a less than clean environment then you would soon be wishing that you had hired Eva Cleaners to undertake your domestic or commercial cleaning so that it never got out of hand. It only takes one quick phone call to our company and you can have the guaranteed feeling of pleasure at knowing that your cleaning responsibilities are being taken care of for you. Imagine the feeling of knowing that you never have to pick up a brush or duster again because we will do all of your cleaning for you, which will help to save you lots of time in the long run. Our cleaning services will even help to free up room in your house or office as you will no longer need to stock cleaning materials and products and with this is mind you will also save yourself a lot of money as you will not need to buy cleaning supplies from the shops. Our team uses all of our own cleaning equipment and detergents, so we will not need to use yours, plus we will also fit your W1H clean in to suit your time frame.
It`s never too soon to start enjoying more free time and making life easier for yourself, so call us now on 020 3409 1608
.
Marylebone is an area situated in the City of Westminster in the inner city of central London. It is often referred to as St. Marylebone or Mary-le-bone but should not be confused with St. Mary-le-Bow, which is not the same place. Marylebone is located close by to many other famous streets of London, including Oxford Street, Great Portland Street and Edgware Road. Marylebone is well known for its station - Marylebone Station and also features as the name of a property/estate on the popular board game Monopoly. Marylebone is home to some famous areas and popular, well known attractions, such of which include: a Selfridge`s department store, Hyde Park, the Royal Institute of British Architects, Marylebone Chapel, Broadcasting House, Wigmore hall, Baker Street, Marylebone High Street, Madame Tussaud`s and more. Marylebone also boasts quite a high number of schools which offer a good education to its students. There are around twelve schools in the area of Marylebone and consist of primary, secondary and private schools. As well as offering primary and secondary schools education, there are also specialist schools in the area, such as: The Sylvia Young Theatre School, The Royal Academy of Music and more. To learn all about the other cultural site you might visit and all the art events in this area, you can always count on the official website of the
Westminster City Council
to provide you with the needed information.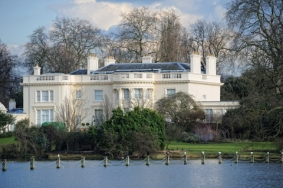 Why not treat yourself to a high quality, professional W1H clean today because your property deserves to be treated once in a while!. Eva Cleaners is a professional and experienced professional cleaning company who can offer you a wide range of cleaning services to suit your individual requirements. Look after your property, furnishings and upholsteries and you will not need to replace them as soon as you would if they didn`t receive the right cleaning treatment and care. Leave all the cleaning worries to us and just live your cleaning-care-free life!.
Postcode NW1 nearby postcodes W2, NW1, WC1, WC2, SW1