Carpet Cleaning Hammersmith W6
If your home in Hammersmith need thorough Carpet Cleaning, our local Carpet Cleaners in Hammersmith W6 can help you.
Call us today on 020 3409 1608 and get 50% Off!
Domestic Cleaning Company Hammersmith carpet cleaning Hammersmith W6 end of tenancy cleaners nearby postcodes W4, W12, W14, SW6, SW13 house cleaning
Efficient Office Cleaning in W6 has Become Ever More Important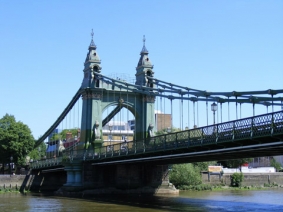 W6 Office cleaning is never an easy contract to enter into as many factors affect how efficiently cleaners will be able to operate without disrupting your daily office routines. Eva Cleaners takes the time to make doubly sure that we do not need to do your cleaning while your staff members are busy working. It is for this reason that we will schedule after hour cleaning services; as part of our routines includes in-depth floor and W6 carpet cleaning. It is virtually impossible to effectively try and get an office space cleaned up while it is occupied with all of a company's employees. Therefore, we insist on taking advantage of coming in while the buildings are empty as this enables us to utilize our industrial machinery without any disturbance. But at the same time we only use environmentally friendly products and tools; this includes reduced noise pollution. When you decide to use our cleaners, call 020 3409 1608 and let us know what you need.

Hammersmith and Ravenscourt Park are two listed W6 postcode areas and are collectively called the Hammersmith district. This is a main transport hub, as well as home to numerous international companies; with the main focus on the London Underground stations, road networks and bus station in the area. It is bordered by Kensington, Chiswick, Fulham and Shepherds Bush; while Hammersmith Bridge links it to Barnes. Hammersmith is a naturally busy area as it has several feeder roads as well as the bridge that spans the River Thames; the commercial centre is a mix of shops, stations as well as office complexes. King Street is the main street in Hammersmith and has hotels, cinemas, and shops, the local Town Hall as well as the Lyric Theatre. Charing Cross Hospital is a large hospital that is also a functioning teaching hospital. When it comes to entertainment and culture there are the Hammersmith Apollo concert hall and Riverside Studios which was previously utilized by the BBC studios for their TV productions. Tucked away in the sole surviving part of the Old Hammersmith Village is the alley where one will find the entrance to the treasured Dove Pub; which was said to be the tiniest bar on the planet. Besides the pubs there are a lot of rowing clubs and the Ravenscourt Park which have tennis and basketball courts; paddling pools; playgrounds and a bowling lawn. W6 Hammersmith is also where the Penguin Swimming Club is based; and with the area bordering the Thames there are numerous other water based leisure activities. One can take advantage of the offered guided tours, taking in the many sights and landmarks in the area, including the majestic Hammersmith Bridge which is a prominent feature of this area. Tourists in this area will have the bonus of being surrounded by historical beauty with modern conveniences.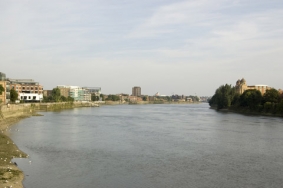 Eva Cleaners is a W6 cleaning agency that is extremely customer relations orientated; as a result we will go out of our way to ensure that you are fully satisfied. Most of the time companies are quite rigid in the way that they run their businesses; this is true for most types of industry however, this is not the truth when it comes to W6 cleaning companies. Mainly we service both the corporate, small business as well as the private sector and thus need to be one hundred percent flexible in what we offer our clients. We additionally have a large variety of employees that are trained to deal with various clients; as they need to adhere to certain protocol when dealing with corporate clients. Call us today for further information on 020 3409 1608. If you want to hire our services but are unsure of what to do while we work our magic, a quick look at the local council's website may be able to fix that. There you will find the latest news on upcoming events as well as other ideas for a super family day out.
Postcode W6 nearby postcodes W4, W12, W14, SW6, SW13