19

Feb 2013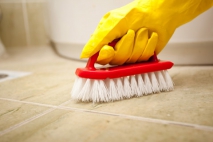 Keeping on top of your cleaning isn't always the easiest thing to do, with the demands of life and family commitments, the cleaning can often be the least thing we do, and sometimes gets forgotten completely. If this is the situation you are in, you are not alone, many people these days are turning to a cleaning company to help them to keep their homes tidy and germ free, and this is definitely better than the alternative of letting your house get messy and allowing bacteria to breed as an untidy home can lead to illnesses and allergies, affecting the entire family.
Advantages to using a cleaning company:
• Most cleaning companies will include insurance in the price that they charge to you, therefore if any of your things were to become damaged or get lost, you would be covered, and you won't have to pay anything out yourself to fix or replace whatever has been lost or damaged.
• If you hire an independent cleaner and s/he is off work due to illness, you won't have anyone to clean your home. Whereas a cleaning company has many employees, if your regular cleaner is off sick or on holiday you will have a replacement cleaner sent to you that day.
• The cleaning company hires and fires all of the cleaners it employs, this means that you don't have to worry about advertising, holding interviews, calling around for references etc. saving you a lot of time.
• The cleaner works directly for the cleaning company rather than working for you, this means that you do not become an employer, you do not need to familiarise yourself with employment laws or draw up a contract for the employee to sign, furthermore, you don't need to worry about paying the tax on the earnings of the cleaner to HMRC…this is all taken care of by the cleaning company saving you a lot of time and work.
• Usually cleaning companies will provide all the equipment and products that they need to clean your home, if you were to hire an independent cleaner you would need to provide all of these as well as re-stocking these things as and when they run out.
• If you require a deep clean or something specific cleaning then you can ask the cleaning company to send more than one cleaner out to you.
• You are under no obligation from the cleaning company to hire a weekly cleaner, if you want a one off clean, this is something they can provide.
• Cleaning companies offer a number of services that independent cleaners are unable to provide, such as:
o Traditional domestic cleaning
o Deep clean or spring clean
o A clean before you move into or out of a house (this is especially important if you are in rented accommodation and want to get your deposit back).
o Oven cleaning services
o Carpet cleaning
o Upholstery cleaning
o Rug cleaning
Disadvantages to hiring a cleaning company:
• Cleaning company's do charge more than independent cleaner would do, this is to cover the cleaners wages, the insurance included and administration charges etc.
• There is a chance that you may not have a regular cleaner, the company decides who cleans your property and could always send a different cleaner to you, though this is unlikely.
• Not all companies are reputable, they don't always do the relevant checks on the cleaner, sometimes they don't check the references.
• Some rogue companies who are not well established or reputable, may not have employees, instead they may have contract cleaners who may not provide as good a service as a direct employee might.
You may also like: