Carpet Cleaning
If your home in need thorough Carpet Cleaning, our local Carpet Cleaners in can help you.
Call us today on 020 3409 1608 and get 50% Off!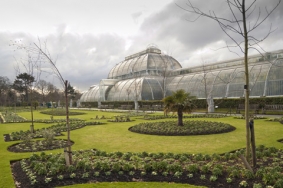 It's true that money can't buy happiness, but you'd be surprised at how just a little bit of it can buy a truly clean home or office that is sure to make you feel happy. If you come home every evening to a messy, dirty home that you just don't have the energy and time to clean properly, then Eva Cleaners can be at your rescue with just one phone call. Instead of spending your time away from work working, spend it with your family and friends enjoying your nice clean house or flat. Likewise, if you manage an office and get to work everyday just to see the same stained sink in the kitchenette, the same dirty washroom and the same grungy carpets every day, then you've probably thought that something should be done about it. Short of coming in early or staying late to do the cleaning yourself, what's the solution? Office cleaning services on a weekly or bi-weekly basis, of course. Some of our customers even have us in every evening after the workers go home so that they come in the next day to a clean, safe workplace. You'll notice immediately the effect on employee morale and productivity.

When you give us a ring on 020 3409 1608 you can speak with someone about just what it is you need from our professional London cleaning services, whether it's a one-off carpet, curtain or upholstery cleaning or a regular home or flat cleaning service. You'll also get a free quote so you can make an informed decision about what's best for you or your company.
South West London is not one of the official sub-regions of the current iteration of the London Plan. But from 2008 to 2011 it was. The reason that the region no longer exists, according to the mayor's strategic document is that every few years the plan is altered to reflect the changes in population and economic activity in this dynamic city. Of course, if you look at a map of Greater London, you will be able to see a corner to the southwest – that's South West London – south of the River Thames and west of the city centre.

According to the last iteration of the London Plan, prior to the most recent upgrades, South West London was officially designated as the London Boroughs of Croydon, Lambeth, Kingston upon Thames, Merton, Sutton, Wandsworth and Richmond upon Thames. It was home to 1.6 million people and 730,000 jobs. That means, of course, that many people living in South West London commute into the city centre during the day for work, which is true of most of Greater London, in fact. Some of the towns in the region include Kingston upon Thames, Hounslow, Twickenham, Epsom, Sutton, Mitcham, Streatham, Weybridge and others.

South West London is also home to Putney Village and the renowned Richmond Park, where you can find the Richmond Golf Club and the Richmond Park Golf Course. In fact, there are tons of golf courses scattered throughout South West Lonodn, so whether you live in Kingston upon Thames or closer to the city centre in Lambeth, you'll certainly have access to green spaces for walking, golfing, and more. South West London is also where you'll find Bushy Park, which includes Hampton Wick and Waterhouse Woodland Garden, and Hampton Court Park, which is also known as Home Park. If its wide open spaces you are looking for, then South West London has got the answers.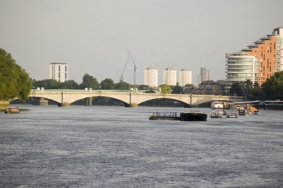 And despite the fact that your location is a bit removed from the bustling city streets of Central London – indeed, that's one of the things that attracts people to the area – the housing prices can still be some of the steepest in Greater London, especially in Wandsworth, Richmond upon Thames, and Kingston upon Thames. The Borough of Merton includes some areas that lie in the mid-range in terms of affordability, but Sutton and Lambeth are on the more affordable end of the scale when it comes to rents. The region is not known for its great transport links, however, especially towards the outskirts of Greater London towards the M25. Rail and bus lines are more likely to get you into work in the centre than the Underground.
All in all what South West London lacks in public transportation, it certainly has plenty to make up for that in terms of parks and green spaces. You can hardly drive a mile without stumbling on some park or other, many of which are golf courses, as mentioned earlier. But even if you're surrounded by all that greenery and fresh air, it doesn't mean it's any easier to keep the house clean. You may not have city traffic to contend with in terms of bringing in the dust and grime, but you may have pets and kids mucking up the carpets with mud from the parks. If that's the case, you can certainly benefit from our one-off carpet cleaning service or upholstery cleaning options. Instead of doing the job yourself – and possible damaging your carpets or upholstery in the process – you could have the professionals in to do it right.


Why not give Eva Cleaners a ring on 020 3409 1608 to see how well we can fit our cleaning services into your busy schedule
. We can work evenings or weekends if need be or around your office work hours. One way to decide if our services are worth it for you and your family or you and your employees is to have us out for a one-off cleaning. You'll be stunned by the results and you'll never want to go back to wrestling with a mop and a hoover again, especially after you learn how affordable our services can be. So go on and give us a call now – your sofas and curtains and carpets are probably begging you to do so and you can get back to enjoying a nice clean home or office.