31

Mar 2015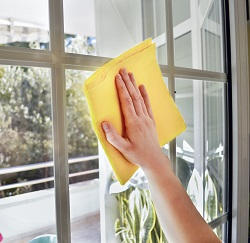 Benefits of Getting After Builders Cleaning Services
Builders can bulldoze into your home in Shoreditch, do the work that you want them to do and then leaving, making your home look like it has been hit by a tornado. It can be very stressful and quite frankly upsetting to see your newly refurbished, beloved home all messy and dusty from building work, and while many people are against hiring cleaning services, people also may not see the value of what these services can do for you. If you are wondering if after builders cleaning could be useful for you, and want to read some reasons as to why cleaners can help, here are just three reasons:

1. Saves you time and effort - Cleaning up after builders have been in your home in Shoreditch, N1 can be a long and time-consuming process and can be extremely tiring and stressful so getting a domestic cleaning service in to help in your home can be really useful. Particularly after DIY, it can be extremely hard to get rid of all of the dust and debris easily and so having that extra pair of hands can be very helpful.

2. Professional equipment - it can be hard to clean up after work has been done in your home, especially by builders, some of who are not concerned with the mess that they leave behind. Sometimes professional equipment can really come in handy in this situation, especially if there is dust in carpets or sofas and so on. Cleaners will often bring this equipment with them, meaning that you do not have to worry about this extra cost but know that your cleaning will get done well. Cleaning services may also think of areas that need cleaning that you may not have thought of, such as upholstery cleaning or rug cleaning, ensuring that your home gets a deep and thoroughly clean so you can enjoy your new home.

3. Short term solution - Hiring cleaning experts to help in your home in the E1 region after you have had builders in may seem very dramatic but can be a brilliant short term solution for anyone who has had work done. If you have a young family, a cleaning team will allow you to go out and enjoy your family, while making sure that the environment that you all live in is safe and clean. You may even just plan on hiring a cleaning service for a short time, but may find that after seeing how useful the service can be for you, want to extend your contract with the agency, making hiring cleaners after builders a gateway into a calmer and stress-free life.

There are hundreds of more ways in which you can be helped in your home in Shoreditch, and there are so many different ways that cleaners can help you, and not just after builders. If you are looking into cleaning services as an option, there are bound to be plenty of available services in your area, so ask around and make sure you spend time finding the right service and company for you and your home.
You may also like: