13

Dec 2013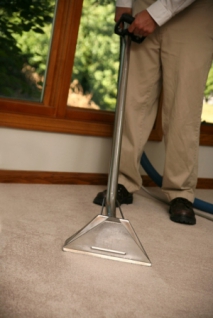 Alternative Cleaning Techniques
If you are feeling like you may benefit from cleaning in a different way every now and again, or if you are tired of struggling with the conventional cleaning methods that you may have been using for so long, why not have a go at cleaning with some alternative techniques? You will no doubt find that there are thousands of different ways to get the cleaning done, using all sorts of weird and wonderful techniques, so it can be a great way to ensure that you get the cleaning done with a little less boredom and stress, simply through doing something new. The main differences between the ways that you clean are just the products that you use, though this does affect the method in some ways, there is no getting around the fact that you will have to move your arms somewhat! With certain methods, however, the amount of elbow grease that you have to put in can be greatly reduced!
To start with, one of the best ways to reduce the amount of pump-action cleaning that you need to do when wiping down surfaces in order to get rid of tough stains is steam cleaning. You will find that that steam has become more and more popular in recent years as a dirt busting tool. Steam cleaners come in all shapes and sizes and will be great for getting rid of dirt in a variety of situations. Steam cleaning uses boiling water to create steam, which is forced through a nozzle at high pressure. The combined pressure and heat will form a powerful cleaning tool that will loosen tough stains, like grease, limescale and baked-on food. The beauty of the steam cleaner is that it only uses water, though it does use electricity, which lowers its green credentials. However, reducing the use of chemical cleaners is a fantastic positive, and will be good for the planet and your wallet at the same time! Do your research before buying one, however, as they can be pricy, and you may not have surfaces that can take the heat as it were!
The main form that alternative cleaning takes is that where you use ingredients that can be found around the home instead of your regular cleaning products. These ingredients are often foodstuffs, but there are many varying things that you can do and use to get things cleaned around the house. The main food-based ingredients are lemon, vinegar and baking soda, which can be combined to make some pretty effective cleaners. Have a look through the following weird but wonderful cleaning 'recipes'.
If your home is smelling a little off, then try boiling vinegar and cloves together in a saucepan. The vinegar is a natural odour eater, and the cloves will give a lovely scent to the place. The same goes for salt, which you can pour into a scooped out half lemon rind, and leave in your fridge as a lovely freshener. Baking soda can be sprinkled across the carpet to take bad pat and smoke smells from the living room, simply vacuum it up after!
Create a great surface cleaner from vinegar and lemon with some water; you will find that it cuts through grease and dirt just like any chemical cleaner, though admittedly, you may have to work a little harder. This cleaner will also work in the bathroom, so no need to keep it in the kitchen! Vinegar is great with grease, try adding a few tablespoons to your washing up water and see how it cuts through the dirty dishes!
You may also like: