23

Jan 2014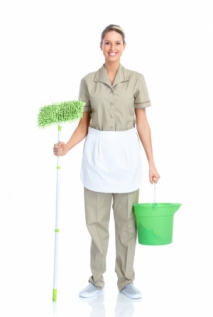 Best Ways for Keeping a Perpetually Clean Living Room
When it comes to spending time in your home, every family is different. Some keep to separate parts of the house throughout the day, congregating in the kitchen or dining room, whilst others will spend all their time together in the living room. Ensuring that your living room is kept in great order is pretty essential if you are of the latter persuasion, as it will mean that the room gets a lot dirtier a lot more regularly. No one is asking you to make your living room uncomfortable or stuffy, but it is essential that the room is kept nice, as otherwise, it can deteriorate rather quickly. You will no doubt understand that human beings produce grease and dust from skin flakes, and the prolonged sitting on upholstered furniture means that your living room becomes dirty from use as well as dust settling, carpets being trodden on and spillages or other dirt.
To start with, think about how regularly you get the furniture cleaned. You need to ensure that the build-up of dirt from the inhabitants of that furniture does not get to become visible, as otherwise, no one will want to sit on it! Some sofas and armchairs have removable covers, that can be put in the washing machine, whilst others will require specialist attention. Always check with your domestic cleaning company as to the nature of the fabrics used in your furniture before you clean and you should well find that there is a way to get it sorted. Checking in advance is essential as well, as professional cleaning advice will mean that you are not at risk of applying a cleaner to a fabric that will damage it. This kind of error can be extremely costly and difficult to repair, so do your checks!
Getting the carpet clean is one of the most effective cleaning tools in the arsenal when it comes to domestic cleaning. You will find that there are a great many different techniques for getting the carpet clean, and whilst home shampooing will be useful for a quick fix, it is the service that are provided by professional carpet cleaning companies that will be the most effective. Steam and dry cleaning use more specific methods to get the dirt out of your carpet, and will ensure that the carpet is treated in a way that will not jeopardize the integrity of the pile. Home shampoo can leave a residue which will become sticky and make your carpet get dirty again more quickly, so unless you need an immediate fix, it is not hugely recommended.
Hoovering around the whole home is obviously essential, and in the living room, it is no different. You need to ensure that the floor is dust-free before you clean the carpet, or mop the hard flooring. If you have wooden floors throughout your house, you may be better off with a steam cleaner or a buffing machine, as these will likely get larger areas of wood more clean more quickly. If mopping, ensure that you are using the right cleaning fluid, as the wrong one could cause difficulties with staining the wood. You need to ensure that wooden floors are sealed properly, as otherwise they can become watermarked, which requires all sorts of sanding and re-polishing to sort out. Essentially, the best plan of action is to talk to a domestic cleaning service about how to clean the place, and perhaps even get them to give you a demonstration!
You may also like: