23

Apr 2015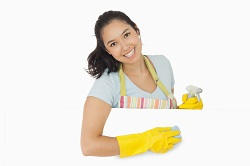 Best Ways to Reduce Cleaning Operations Costs
There are plenty of unpleasant cleaning chores that no one relishes. Fortunately, nowadays there are is a large number of sanitation and hygiene contractors in Chelsea vying to tackle your toughest domestic clear up tasks. Many other cleaning agencies specialise in office cleaning. In general, home hygiene and office maintenance are both easier if done regularly, not allowing dirt to build up or to become ground in. Creating a daily regime of tidying and sanitizing should make sure you keep on top of dirt and grime. Some jobs do not need to be handled so often; to avoid overlooking such chores it can help to create a 30-day cleaning diary – each day of the month has one specific task assigned. Doing your maintenance little by little cuts the job down to size and prevents it from becoming too daunting.
1. Private residents and those operating out of commercial premises in Chelsea, SW3 need to pay special attention to the cleanliness of bathrooms and kitchens. Surfaces should be regularly wiped down with an appropriate disinfectant or sanitizer. These cleaners must be safe to use in food preparation areas, so always pay special attention to the information on the labels. Spills should be cleaned up promptly. Liquid on hard floors can be hazardous and should be swiftly mopped and dried. Appropriate warning signs should be put in place.
2. Professional kitchen cleaning should be carried out in compliance with Health and Safety guidelines. Hygiene is paramount in any place where food is prepared. Hiring a sanitation agency to take responsibility for maintaining a clean and safe kitchen and bathroom environment can protect businesses from the risk of legal action should illness or accidents occur.
3. A clean and tidy workplace creates a good first impression on potential clients and boosts staff satisfaction and productivity. If your office has pot plants, the leaves should be wiped over regularly to keep them looking shiny and attractive. Any pictures, mirrors and windows should also be kept free of dust and smears. Walls, ceilings, doors and door handles should be checked over regularly to remove cobwebs, fingerprints etc.
4. Commercial properties need to have sparkling windows; this is especially true of retail outlets in the SW10 district with displays in the windows. Check whether your chosen cleaning contractor is competent to clean interior and exterior glass surfaces. High-rise buildings may necessitate the use of properly licensed and insured window cleaning companies.
5. All chemicals used in the workplace in the SW3 are subject to COSHH regulations. Employees should be provided with the appropriate training and safety gear when using these products. It is essential to comply with all instructions provided by the manufacturers for reasons of both health and safety and to avoid damage to the things being cleaned. Be aware of any possible reactions between the cleaners and the items they are applied to. Always ventilate areas well in case of the production of toxic, caustic or noxious gases and fumes. Face masks, protective gloves and safety glasses are all sensible precautions to take before using a new product for the first time. Keep other members of staff and the public at a safe distance when cleaning.
No one particularly relishes many of the potentially unpleasant and time-consuming chores that are part and parcel of maintaining an inviting-looking and sanitary home or office in Chelsea. These days there are many relatively low-cost options for people looking for a reliable contractor to take care of such tasks, either on a regular basis or just for one-off jobs that crop up from time to time. This means that many people today need never personally tackle a tough domestic clear-up job ever again.
You may also like: