20

Mar 2014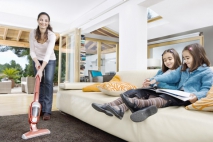 General Office Cleaning Service at the End of the Tenancy
In order for business to run smooth, cleaning the office regularly is somewhat a necessity. Larger companies use cleaning contractors on a daily basis to clean offices at the end of a working day, this helps to keep the workplace tidy and clean for business and staff. Smaller offices may tend to the cleaning duties themselves and only use cleaning agencies for a once in a while 'deep clean'.
Although regular cleaning usually takes place, within offices, general wear and tear cannot be avoided in any workplace. Offices are bound to succumb to furniture scuffs, carpet and flooring stains and grubby walls as time goes by and although a cleaner may be present its unlikely that every part of the office will always remain spick and span.
Importance of Cleaning the Rented Property
Many offices use rented accommodation to run their business from. Sometimes as the business grows, so does the need for much larger workspace and it may be decided that the office has to move elsewhere. Aside from these businesses move their office location for all sorts of other reasons too, perhaps the company is moving to a new location or maybe the business is downsizing? Whatever the reason for moving? There may come a point in time where you are in this situation.
When it comes to moving the office to a new location, many people may not be aware of the importance of leaving the rented accommodation in an acceptable state, similar to what it was prior to the start of the tenancy. Most landlords and property owners allow for general wear and tear as its unavoidable overtime however changes to the property which have surfaced from the business itself, should be addressed.
Things that you should address are:
- Start with a blank canvas to begin with, that way you can really see what you are faced with. If the new location is ready, start packing up the office and begin transportation as soon as you can.
- Offices generally put up lots of shelving, notice boards, posters, calendars etc. These need to be removed and if any holes are in the walls, they should be filled and smoothed over. This is not a difficult job and anyone can do it although if the extent of the damage is quite widespread you may need to enlist the help of a DIY expert. Not normally would a Landlord ask you to paint the room afterwards, however, if unsure it may be worth asking.
- Flooring and carpets tend to face a lot of battering in a busy working office if it's an old carpet which is way passed its sell-by date you should seek advice from the landlord before addressing it because you do not want to waste time, money or effort for nothing. Otherwise, you could seek to hire a professional carpet and floor cleaning company to come in and give it a thorough clean as this will undoubtedly make a huge difference to the appearance of it.
- Replace or fix broken things such as window blinds, shelving and furniture that are owned by the landlord.
- Think about hiring a domestic cleaning company to come and give the property a 'one-off' deep and thoroughly clean, they can work wonders on a whole property in less than one day, they will attend to all sorts of situations including, flooring, walls, carpets and flooring it this could the more cost-effective approach, for cleaning at the end of tenancy.
It's worth pointing out that each landlord has very different requirements and that not all of the above is a necessity for everybody; however, it is usually a general requirement to ensure that tenants get the deposit back from their landlords. If in doubt, speak to your landlord.
You may also like: