06

Jan 2014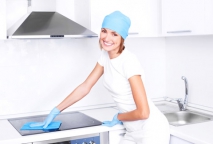 Easy Office Cleaning Tips
Your office is where you and your staff work, where you meet customers and partners, produce services and products for others to use, create new ideas, strategies, and much more. In order to do all of this, you will need a building that caters to all of your needs. It should be stylish and modern because it will reflect well with others. It should be safe and have the necessary facilities in working order so that people work properly and feel at ease. All of this can fail though if everything is messy. Dust, dirt, stains, clutter and more can all ruin the atmosphere of your workplace and affect the degree of work you do. If your office mess is starting to get out of hand, you should not worry. A little hard work and planning can get everything back on track and make your building look better than ever. If you want to know more about how to successfully clean your office, then read on.
Adequate preparation is the first thing to consider for an office clean so you should know what you have to do and what you need. Research office cleaning as much as possible online or by talking to colleagues so that you know exactly what has to be cleaned and in what way. When you know all of this, you can create a schedule. Write up every necessary chore and allocate dates and times to each. This will enable you to tackle any chore fully, without the worry of rushing or forgetting to do it. It also allows you to work out what cleaning items you need in advance so that you can tackle it fully and in one go.
Getting staff involved with cleaning is another step to take. Rather than one or two people doing everything, you can create a rota so that everyone does their fair share. You can have rotating tasks or assign people to specific areas. Reward people for getting involved in order to motivate them, and give incentives to get people to keep their own workplace spotless. If everyone does a bit, the office will stay clean, any mess will be handled quickly and no one has to do too much.
Having the necessary cleaning equipment is a fundamental aspect of office cleaning. You should stock up on everything, such as cloths, wipes, polish, dusters, mops, a good vacuum, etc. Have these available for use and they can be utilised any time there is amass. A few rolls of cloth on hand will do wonders for your cleaning because staff will wipe up any stains or spills as soon as they occur. A small vacuum cleaner close by will encourage people to tackle any crumbs the moment they appear. Use detergents to sanitise the office, especially the bathrooms and café/canteen/kitchen, so it is a safe place to work.
In order to get the best result with the least amount of work, you can hire a professional firm to tackle your cleaning. A team or an individual can come to your office as often as you require and at a time to suit you. They will bring everything they need to tackle all mess and make the office attractive and sanitary. There may be various firms in your area, so research each one. Call them up and see who can do what you need and make sure you get a free, no-obligation quote that will showcase what they offer as well as their prices.
An office clean can be easy and successful, so follow these tips to make it so.
You may also like: