22

Nov 2013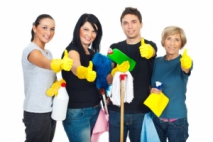 Benefits of Using Steam Cleaning

Innovation is an important part of being human. For as long as we have existed as a species, we have always developed new and better ways of doing things. We do it on a day-to-day basis as we look for something that is better than what we have so we can replace it. We do such things to get better results, reduce the time needed for smoothing and make life easier for ourselves.
These three positive aspects are all things we wish to have when cleaning our home. Tidying up, dusting, polishing, wiping, throwing away litter, putting things in their proper place and so on, I something we all do and will usually hate doing. It takes up time and energy we want to commit elsewhere and so we come to detest the process and wish it didn't have to be done. A clean home allows you to feel safer, more relaxed and happier and will keep your goods safe and your family healthy. Making things easier, better and less time consuming can seem unlikely but all you need is the right information and the right piece of equipment.
A steam cleaner is a device that can be used to wash various aspects of your home. Applying it to the item or surface you want cleaning is efficient and effective because it will dampen, wipe and dry it all in one go, cutting down on time needed. It can be used on a wide variety of goods such as clothes, work surfaces, floors, carpets, curtains, bedding, tiles, furniture and much more.
Steam cleaners work by producing a strong vapour that eliminates stains and removes germs. It does not actually yield any water, so the item you are seeing to will remain mostly dry, with what dampness is left drying up quickly. Chemicals such as bleaches and detergents are not needed for the device to create a powerful clean so they are safer and better for the environment. They can let you do all your work swiftly and will still give a great result.
There are two types of steam cleaner available. The first one is the most commonly used model and matches the descriptions and abilities previously give. They have a boiler that heats the water inside it up to remove dirt, dust, stains and germs. They give off not water, keeping your goods dry. The lack of chemicals needed makes them a safe choice for you and the environment. The other type of steam cleaner is those without boilers. Since they lack this, they cannot produce as powerful vapour and so the result can suffer. It will let off more water, causing more dampness, and produce an inferior result. Despite all of this, they can be cheaper and the lack of heated water can make them safer to use, thought hey will require chemicals to compensate.
You should consider what type of steam cleaner you want before you purchase one but there are other things to bear in mind. Look at online reviews and ask anyone you know who has one in order to find a reliable brand and type. Remember to consider what you will be using it for and where so for your home medium size will be fine but if you are travelling with your cleaner smaller model may be better. Always buy from a trusted retailer so that you can return the product if it is faulty.
Steam cleaning can be a revolution in the way you tackle your household chores so remember the benefits they can bring.
You may also like: