22

Dec 2013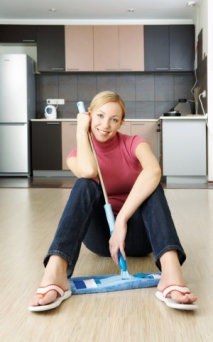 Hire Professional Cleaners for Your Cleaning Chores
When it comes to getting a more interesting cleaning job done, you should only ever use a professional who has experience and training in that field. You will no doubt understand the connotations of messing certain cleaning jobs up; certain chemicals will damage certain fabrics, whilst tough scrubbing may wear away at certain materials in a way that you might not have expected; leading to damage that is irreparable and therefore extremely expensive. If you are in a position where you need to get a more specialist job done, you need to look online or turn to your domestic cleaning service to find out who can help you out. Failure to do so will only lead to potential frustration, as getting it wrong will be extremely annoying and potentially very expensive. You will often find that the specialist cleaners are a little more expensive than a regular house cleaner, and this is because their job is more specific, and requires higher skill levels. However, some domestic cleaners will be able to do both and include such things in the price, so ask your current cleaner if they can help you out with such things. There are a few cleaning jobs which you may want to know about, and a few of them are listed below.
Steam cleaning
This involves high temperatures and special equipment. The nature of steam cleaning has led to recent technology developments which means that you can buy your own and do it yourself, however, specialist floor cleaners are a much cheaper one-off expense and will get your floor looking absolutely immaculate. The steam is pushed out of the machine at high pressure which, along with the high temperature, will loosen dirt, and kill bacteria. This technique is good for hard surfaces. For carpets, steam cleaning is a different process called 'hot water extraction' where the extremely hot water is pumped in and sucked out of the carpet, taking the dirt with it.
Upholstery cleaning
Many techniques, from dry cleaning to regular soap and water, can be used to clean upholstery and curtains, it all depends on the materials. Whatever you think your fabric is, if you can't find instructions in the labelling of the item, then you should proceed with caution. You will find that some sofas come with removable covers which can be washed in a machine. However many do not, and this is where you should call the specialist to ensure that nothing gets damaged. Rare and delicate threads from cashmere to silk can be used in furniture and curtains, and they are extremely expensive to replace, so be completely sure that you are not about to make a mistake, especially if the place is rented and furnished!
Surfaces
The varying finished in flooring and kitchens that can involve anything from marble through to tropical hardwood means that it is hard to know what to use to clean things. There are special cleaners for stone surfaces like granite and slate, as well as others for hardwood, but unless you are totally sure of what it is you are dealing with, it is always best to talk to an expert in the field. You may think that using an everyday cleaner on such things is fine, but in fact, certain stone can be surprisingly susceptible to more common chemical cleaners. Other cleaners may have small amounts of abrasive matter in them which can leave wood scratched, so it really is not worth the risk; call your professional cleaning company!
You may also like: