22

Sep 2013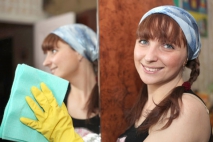 Effective End of Tenancy Cleaning Tips
There can be much worry and doubt in the air before a move. Whether you are relocating your office or home, you will be faced with many challenges, each taking up much time, energy and money, you have to plan the whole process, sort your goods and then pack them, carry large and heavy items, arrange vehicles and storage, transport your goods and more. All of this can take its toll on you and will become very exhausting. This is a lot to manage and so you will be eager to make the process go smoothly as possible avoiding any problems and challenges along the way. This can only be possible if you are ready for everything and that will include an end to tenancy cleaning. Having your home or office looking its best before you leave is a vital step because it must look adequate for its new owners. You would hate to arrive at your address to find it dirty and dusty, so you cannot expect the same of others. Finding time to perform post occupancy cleaning amidst your other chores especially if you want to do it well will be tough, but if you read the following steps, then you can have a renewed confidence and ability to get the job done.
The simplest way of handling all of this is to hire professionals to aid you. Having a team of movers to handle your entire move will prevent any problems and allow you to dedicate yourself to cleaning. Conversely, you can hire a cleaning firm to come and see to your home or foci, and they will swiftly wipe, scrub, vacuum and more. Both of these can mean excessive money buy you can guarantee the job will be completed and to a high degree.
Hiring a firm to your cleaning is not necessary if you are prepared and have adequate time. Knowing what to do is important, so the first step is to see your floors. These can be the worst affected things in a home, because people walk across them, spill things onto them, place heavy goods that can leave marks and so on. You should thoroughly vacuum every carpet and wipe everyone floor so that they are spotless, and with items most likely gone, you don't have to worry about thins being in the way. Remove stains using the appropriate agents and remove any loose thread of carpet, so they look their best.
The kitchen is another room that will likely need extra attention because food stains can easily crop up. You should clean every surface so that no marks remain, and remove every speck of dust. Don't forget to clean inside cupboards and ovens, and on top of storage units, this means that things can be cooked and stored safely as soon as the new resident arrives. It's also important to disinfect things so that no germs remain. There should be no speckle of dirt left and this can be managed if you are through.
If you are leaving any furniture behind for the new occupants you smut make sure it is in order. Apart from wiping and polishing it, inside and out, you must see to any dents or scratches. These can be easily repaired, as can any miscolouring. Things such as curtains and blinds should also be washed and any mattresses seen to before you depart.
Hopefully, this advice will have given you all the confidence and knowledge you need to tackle your end of tenancy cleaning so that you are very thorough before you leave and make your home look its best.
You may also like: