Carpet Cleaning Belsize Park NW3
If your home in Belsize Park need thorough Carpet Cleaning, our local Carpet Cleaners in Belsize Park NW3 can help you.
Call us today on 020 3409 1608 and get 50% Off!
Domestic Cleaning Company NW3, NW6, NW2 carpet cleaning NW3, NW6, NW2 Belsize Park end of tenancy cleaners nearby postcodes NW1, NW5, NW8, NW11, N2, N6, N7, N19 house cleaning
Regardless of the Size of Your Home or Office, Eva Cleaners will Clean it Quickly!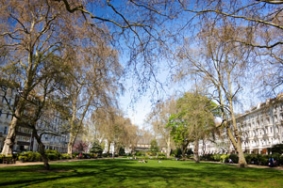 You may have a large, stately home or a one-bedroom flat. You might manage a large office with 20 employees or a tiny one with just one or two people working for you. Whatever the case may be, we`re the ones to call when it comes to cleaning services in Belsize Park. Sometimes, it`s not the size of the space that matters when it comes to the cleaning, but who inhabits it. For instance, a small flat that is occupied by a family with kids and pets will be much harder for you to keep clean than a large house with just one person living in it. And keeping an office clean is a difficult task unless you have the professionals in - no one wants to have to clean their office in addition to their home, so it`s just not fair to ask. Keep your family or your employees happy - and safe - by hiring us for regular cleaning services.


If you don`t think that having us in for a regular cleaning service is in your budget, give us a ring on 020 3409 1608 to get a free quote
. You might be surprised by what you can actually afford. But even if you only hire us once in a while for seasonal cleanings, deep carpet cleanings or upholstery cleanings, you and your loved ones or employees will still benefit from having a clean environment in which to live or work.
Besize Park is part of North West London, an area that is located about 3.5 miles from Charing Cross in the
London Borough of Camden
. It is located close to Kentish Town, which is found to the east along with Gospel Oak, Hampstead to the northwest, Primrose Hill to the south and Camden Town, which is southeast from Belsize Park. Primrose Hill is known as one of the best lookout spots in all of Greater London, as it offers fantastic views of the city centre, and is only a 5-minute walk from Belsize Park. Hampstead Heath is also nearby.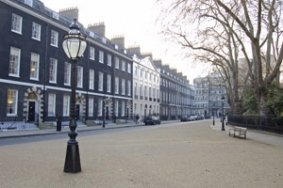 Many celebrities live in Belsize Park because of its location near Central London combined with its quiet streets and large homes. Many of the large houses, however, have been converted to flats, so it is not necessary for you to be a celebrity to afford a place here, though prices are still quite a bit higher than in many other parts of London. There are four Tube stations: Chalk Farm, Swiss Cottage, Hampstead Heath and Belsize Park that service the area, so you can easily get into the city and back out again as a commuter. But the area itself is full of shops, restaurants and pubs, especially along England`s Lane, so you may never have to leave. Rugby is the sport in Belsize Park, as it has been home to the Belsize Park Rugby Club since the middle of the 19th century. The three rugby clubs that currently reside there play in Regent`s Park, which is a large green space providing recreation and a natural setting to the area`s residents.
If you don`t believe that you need a cleaning service, why not try to calculate all the time you spend during the week cleaning? It`s probably more than you think. Just imagine what you could do with all that time if you didn`t have to worry about a to-do list. You could enjoy Regent`s Park or visit with friends at a cafe. Let Eva Cleaners free up some time for you by doing the cleaning.
One quick call to 020 3409 1608 is all it takes
.
Postcode NW3 nearby postcodes NW1, NW5, NW8, NW11, N2, N6, N7, N19