Treat Yourself To The Best Car Upholstery Cleaning Service In London
We cater to all of your needs!
Is your car upholstery starting to look out of control? Do you have young children and just can't keep on top of keeping your car seats clean? Perhaps your vehicle interior just needs a refresh? We are the company that is here to take care of all of your needs! We cater for all kinds of car upholstery cleaning needs in London and have the expert methods and equipment to improve your car or van interior! We have lots of options, so don't hesitate and get your car upholstery cleaned professionally today! Eva Cleaners is the best company for the job in the area and all you have to do is call now on 020 3409 1608
Car upholstery prices
Fabric 5 seats£55
Leather 5 seats£98
Fabric door panel£6*
Leather door panel£10*
*prices starting from per panel
See all prices
Professional cleaners at your service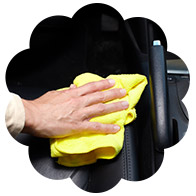 At Eva Cleaners, we only employ the best cleaners in all of London. We have searched far and wide and built up a steady and professional team of only the best! They are professionally trained and have the specific knowledge needed for an amazing quality upholstery deep cleaning service. Our existing customers all agree that our teams are professional, reliable, helpful and efficient and we know you will agree! When looking for a quality cleaning company you need to know that your car is in the proper hands and that you will get great value for your money. With us, this is more than guaranteed! Don't waste your time on unprofessional and unreliable services and call us now for the best car upholstery cleaning services in all of London! You won't regret it so don't miss out!
What our services include
When you hire our car upholstery cleaning services, you get so much more than just a team of trained cleaners. We have so many benefits and choices for your car. Here are just some of the great points that our services include:
A fully inclusive service from start to finish – we don't take breaks and won't stop until the job is done!
The best cleaning techniques and methods
Deep steam cleaning now available
The best prices in all of London – you won't find better!
We save you precious time and deliver a professional service
Plenty of options and appointments available to suit you
100% economically friendly and safe!
A first class clean every single time!
There are lots more reasons why you should go with us but give us a call and see for yourself!
Say goodbye to stains and odour
Over time, stains and odours tend to stick to the fabrics that cover your car seats. Sometimes, no matter how hard you try, there will still be a slight linger of those nasty smells or stains. These can build up, making self-cleaning a near impossible task. In these cases, it is always best to call the professionals in! We have an extremely high success rate for 100% stain removal and odour removal because of the specialist methods, equipment and products that we use. We know exactly how to tackle these very common problems in the most professional and efficient way so you won't be left disappointed. Now is the time to wave goodbye to stubborn stains and lingering smells by calling us today on 020 3409 1608. Our services are very flexible and designed with you in mind!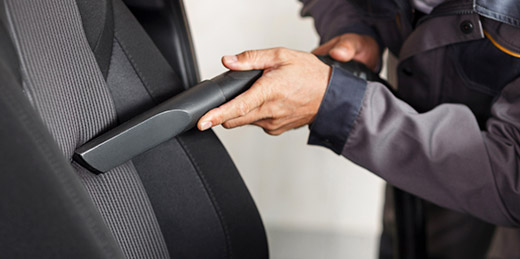 High standard cleans for all kinds of seats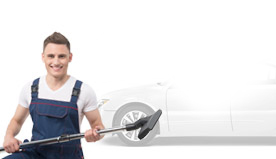 Do you have leather seats in your car? These can be difficult to clean, but with us, it has never been easier! We have the know-how that will set you right! We know the difference between car fabrics and covers and can ensure that we use the methods that will specifically suit the materials in your vehicle. We also handle standard fabric upholstered seats, so whatever you have, we are able to help! We are perfectionists when it comes to our industry so you can relax knowing that we are doing the best job possible. It's better to get your stains banished sooner rather than later with our car upholstery cleaning service so call us now!
Perfect for second hand car purchases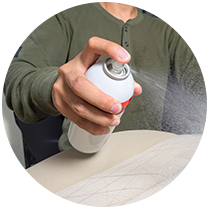 Have you recently got your hands on a second hand car? Or are you looking into purchasing but have been put off by grimy or smelly seats? We have the solution. You may be surprised at how much difference a professional internal steam clean from us can help transform your second hand car. We will make sure that your seats look, feel and smell as good as new! If you're missing that wonderful new-car smell, then call us today to solve the issue! We can take care of all the problems you may be experiencing with your interior. Our car upholstery cleaners pay excellent attention to detail and your needs always come up to the top of our list – every single time! We have excellent prices and options available so let us transform your new-old car today!
We're flexible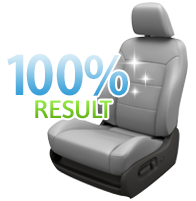 We understand that, today, everyone has a busy lifestyle and schedule to stick to. That's why we always work around our customers! We will arrange an appointment that suits you and all of your needs when it comes to hiring our car upholstery cleaning services. We have plenty of times and appointments available and are 100% fully flexible and at your disposal. All you need is a driveway for us to carry out our services on and access to water. Our services come as a packaged deal, with front and back seats included together. So if you're searching for a cleaning company that ticks every box, then don't hesitate to get in touch with us. 020 3409 1608
Save money with the best deals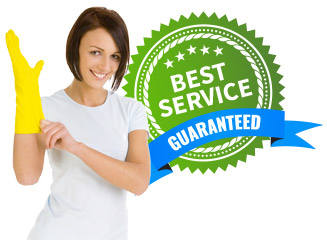 We have a great range of products, services and equipment, and aim to offer our customers the best prices on the market. For a car seat wash that you can afford, then please get in touch with Eva Cleaners today. Cleaning car upholstery is our specialty and passion and we would love to share it with you! So if you're looking for a positive transformation in your vehicle interior, you've come to the right place! Call us now on 020 3409 1608 or the best deals, advice, expertise and to book an appointment!
A 100% eco-friendly service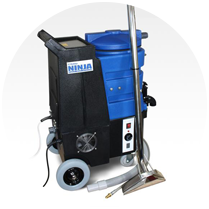 We not only take care of your needs as the customer, but we also want to meet the needs of our local environment. We use 100% bio degradable cleaning methods, chemicals and equipment to ensure a safe clean for everyone involved! Unlike other car upholstery cleaning companies in London, we strongly believe in keeping our environment safe and consider the impact that our work has on our local surroundings. We have worked hard to be what we are and that is 100% eco-friendly. Our car upholstery cleaners and staff members will be able to answer any of your questions about our products and ways we're helping keep London green! Our cleaning services really are top quality. The number to call us on for more information or, alternatively, too book an appointment is 020 3409 1608
Our Testimonials
I thought it'd cost quite a bit to book their cleaners. My car upholstery was in a dire state. It had stains, and to be frank, it stunk. They eliminated the odours and got it looking clean and beautiful again.
I can't thank their cleaners highly enough. The situation wasn't pretty. They restored my car upholstery to its former glory.
I always use this company whenever I have any sort of cleaning that needs to be done. They're always available when needed and always carry out fantastic work for me.
I hired their car upholstery cleaners, desperately hoping they'd be able to improve the situation. There were marks, stains and odours. Somehow, they remedied the situation and incredibly quickly too. I'd recommend Eva Cleaners to anyone with a grubby car upholstery.
Show all