Professional Antiviral Sanitisation and Cleaning in London

Do you want to make sure your home is protected from viruses? Prevent the spread of illnesses in your home by employing the experienced teams at Eva Cleaners. By using certified virucidal cleaner and specialised equipment, our trained operatives can clean specific areas of your home to prevent the spread of viruses. Now, perhaps more than ever, families need to be aware of the importance of keeping their homes protected from potentially harmful bacteria and viruses. We can clean your entire home or specific areas using contemporary methods and appropriate materials. Find out more by giving us a call on 020 3409 1608, or book an appointment today via our website.
London Residential and Commercial Sanitising and Cleaning Service
Enjoy competitive prices on all our extensive cleaning services in London. Eva Cleaners provides an outstanding service at an exceptional price for all London customers. This offer is open to both residential and commercial customers. If you are a business owner, it is your responsibility to ensure the workplace is as safe as possible for all your employees. One way in which you can achieve this is by using a dedicated cleaning company to sanitise work areas, lavatories, and recreational areas in your workspace. Discover how little it can cost to provide a safer work environment for your employees by contacting our friendly customer care team. Save even more money by booking an appointment today.
Carpet cleaning prices
Bedroomfrom £20
Dining room / Loungefrom £24
Hallwayfrom £13
Large rugfrom £24
Small rugfrom £13
See all prices
Professional Surface Disinfection for London Homes and Businesses
Are you a landlord with several properties? You will want to know that each house or flat receives the same professional cleaning treatment each time and it is sanitised. We can assure you that our cleaning operatives conduct thorough disinfection at each property. Ensure continuity of service by employing us to clean every property you own. Should you be a homeowner or a tenant, you can also receive fantastic offers on any of our sanitising and cleaning services. When moving into a new property, make sure it is clear of viruses or bacteria that may have been left by previous occupants by hiring our team to conduct a thorough sanitisation service.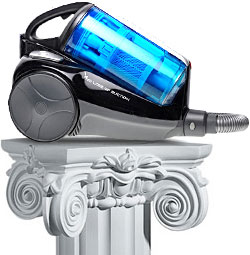 Reliable Antiviral Sanitisation and Cleaning Services in London
One of the many benefits of our services is that we can attend your property when it is most convenient for you. We can visit your home quickly to conduct a clean so that you and your family can relax in your property and have peace of mind. Another benefit is that we always use safe cleaning products that will not harm pets or children. Although the products and equipment used have been designed to rid your home of viruses, they have been created to pose no threat to residents. You will also find that instead of a chemical aroma, a pleasant, light floral scent will remain for a little while after sanitisation has occurred.
The Affordable Antiviral Sanitisation Company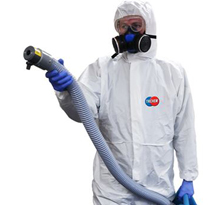 We are delighted to be able to assist as many London residents as possible by providing cleaning treatments at an affordable price. Low prices and high standards make us a popular cleaning company in the region, and you too can take advantage of our cut-price services. Allow us to give your home a deep clean to help prevent the spread of viruses and infection. We welcome queries, and if you have questions about any of our products and services, we invite you to call us or to contact us via our website. Visit our user-friendly site for more information or speak with one of our team to book your appointment as soon as possible on 020 3409 1608.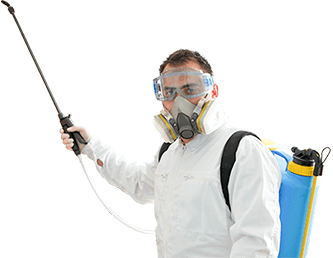 Why us? 10 Reasons To Choose Us
There are so many reasons and benefits to hiring us:
We offer professional antiviral sanitisation and cleaning services.
We use non-hazardous antiviral detergents that are safe for children and pets.
We have
fully protected and equipped technicians.
We possess the best, innovative cleaning and disinfection techniques.
We offer a range of different cleaning and sanitising services for you to choose from.
Our cleaners and sanitisation technicians are the most specialized you will ever meet.
We will prevent cross-contamination of viral infections in your residential or commercial property
We will save you money
We will save you a great deal of hard work and stress
We work hard and never stop for breaks